May 19, 2017
After several months of studying, painting, and thoughtful planning, we're pleased to announce the design concept of the 2017 Alley Art Mural.
This year, students studied and drew inspiration from a Rockwell collection favorite – Family: Love's Unbreakable Heaven by Judith Lowry. From this, the students designed a mural exploring how together HSLC students, teachers, and community members create family.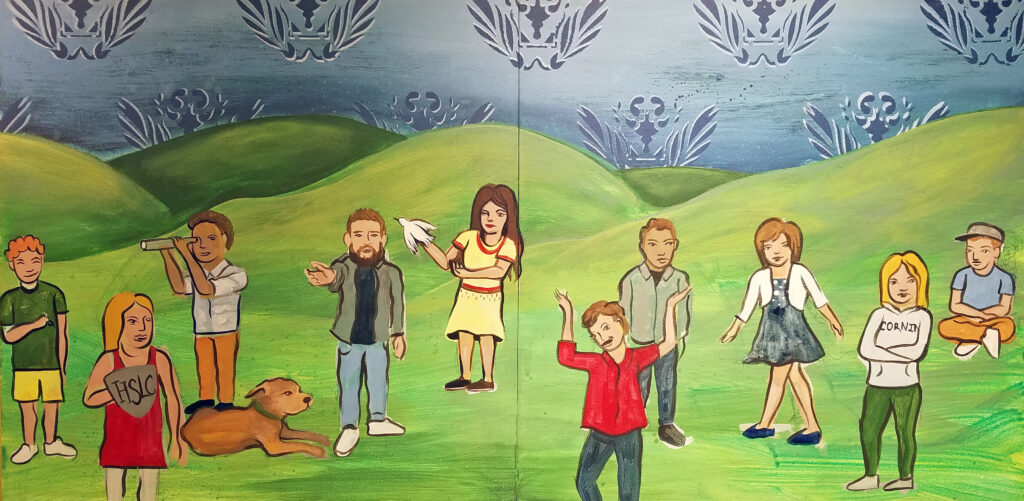 Professional artist, Brad Leiby, and Rockwell Museum Education staff led the students in creating paintings that explore aspects of their individual identity that influence the HSLC family. Students painted an interpretive self-portrait where they highlighted specific characteristics that defined and revealed their personalities. They painted scenic hills and a stenciled skyscape connecting the painted figures to the local, Corning region.
Each student considered their role and attributes to the HSLC family, with a theatrical opportunity to pose as a group in different ways, investigating how together family members interact and how their unique characteristics influence their poses in the mural composition.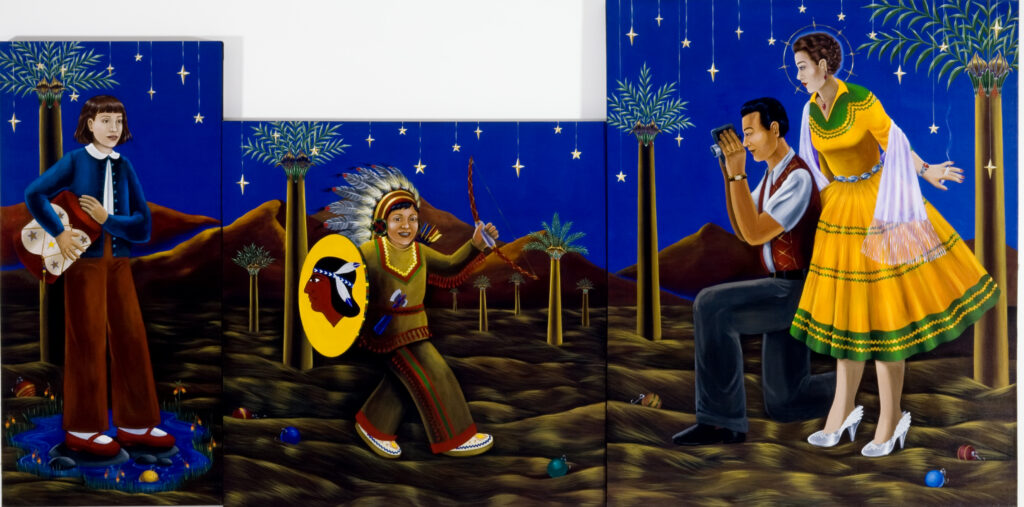 The individual student paintings are the inspiration for the final mural design created by Brad Leiby. The mural, entitled The High School Learning Center Family: What is Family to You?, will be located on an alley façade near Chestnut Street in Corning, just steps from Market Street. Painting will begin in August, with the goal of being completed in October – keep posted for a ribbon cutting and celebration!
The students' artwork is now on view in The Rockwell's Education Center throughout the summer.
About the Alley Art Project
The Alley Art Project is a result of over a decade-long partnership between The Rockwell and the High School Learning Center of the Corning-Painted Post School District. The Alley Art Project supports students in learning about art, design, and the research associated with the process of art making – all the while cultivating a sense of pride, ownership, and connection to the community. Students fulfill their mandatory art credit through their work at The Rockwell.
This project is made possible in part by grants from The Triangle Fund, The Great Circle Foundation Inc., and William G. McGowan Charitable Fund