The Museum's work with children and families is central to our mission. The Rockwell education team provides programming for students and young people in the galleries, through classroom outreach and in the community with public art initiatives and celebrations.
Since the opening of the Museum's KIDS ROCKWELL Art Lab in 2018, this accessible space on Market Street provides rotating new activities meeting the needs of youth and families to create and learn together. Since 2020, our expanded digital offerings provide even more access for different learning styles and locations. These arts education initiatives promote collaboration across economic, gender, racial and cultural backgrounds. The Museum's work with students, youth and families is how we directly contribute to building a more just, diverse, and inclusive community for the future.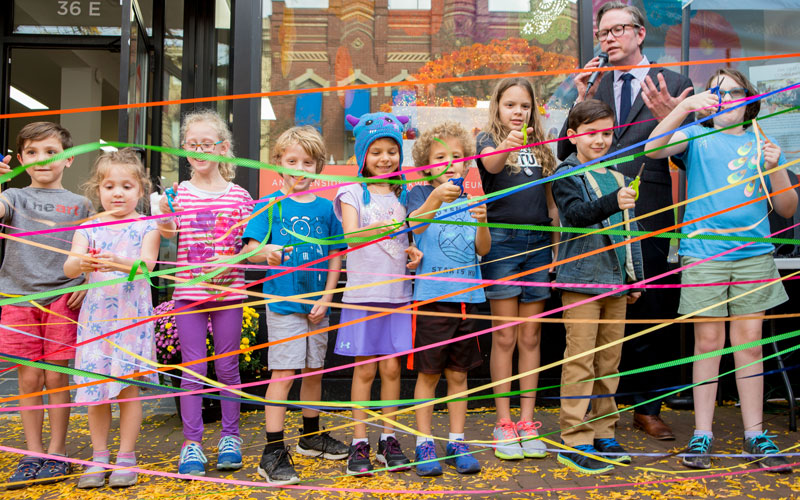 To maximize impact beyond the Museum walls, we routinely engage new groups through creative collaborations and shared learning experiences. The exceptional artworks under the Museum's care invite multiple perspectives and require broad community participation to deeply reflect upon American art and identity. Embracing this broad context, The Rockwell is proud to serve as a venue and co-presenter for music, poetry, drama, gingerbread, and whatever our community dreams up next.