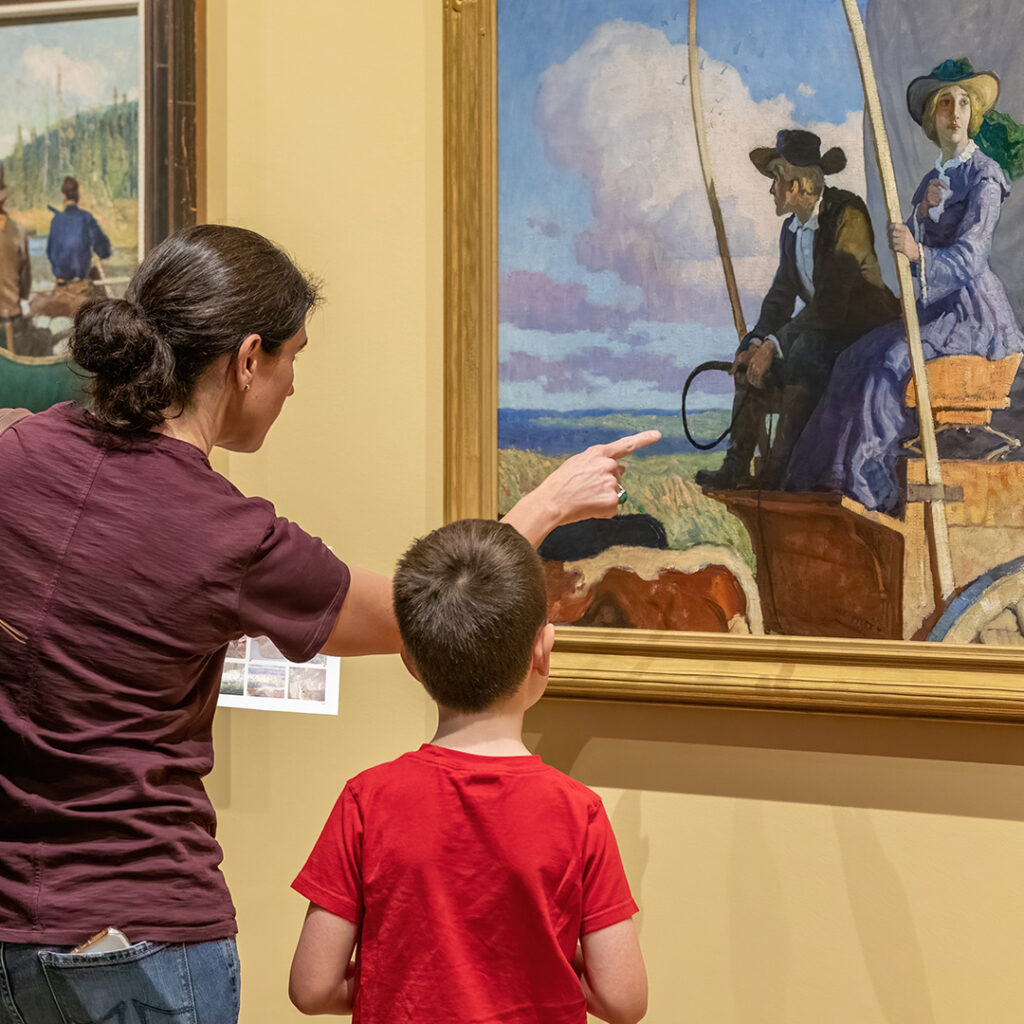 KIDS Guide
When you check in at the Admission Desk, grab a KIDS Guide! This booklet includes tips for looking at artwork with kids and takes a closer, kid-friendly look at some of the most engaging works in the Museum collection. It includes a coloring page, scavenger hunt, and many conversation prompts so you can get together and get creative during your Museum visit.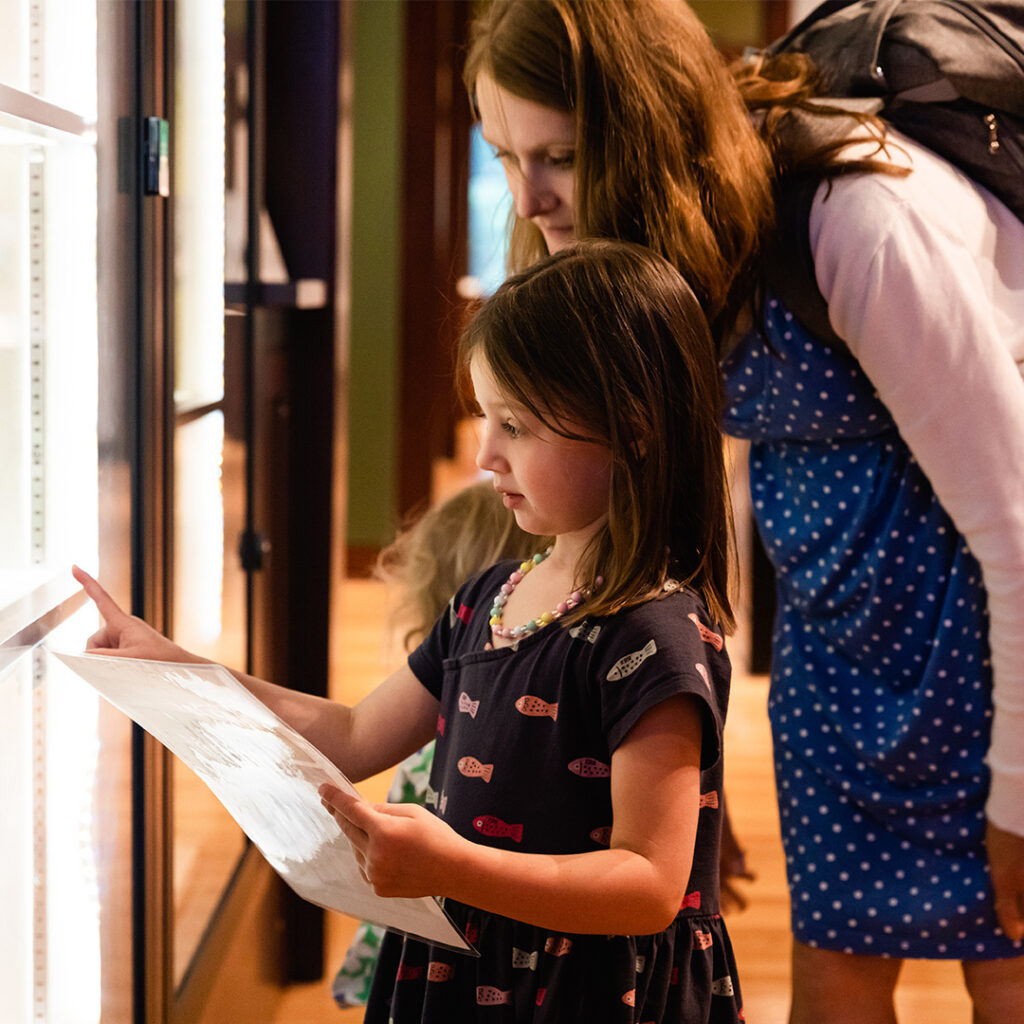 Art Hunt
Next, pick up your Art Hunt from the admission desk–find all the image details on your visit to The Rockwell and turn in your completed hunt for a prize. Pro tip: our friendly Security Officers are always happy lend a helpful hint.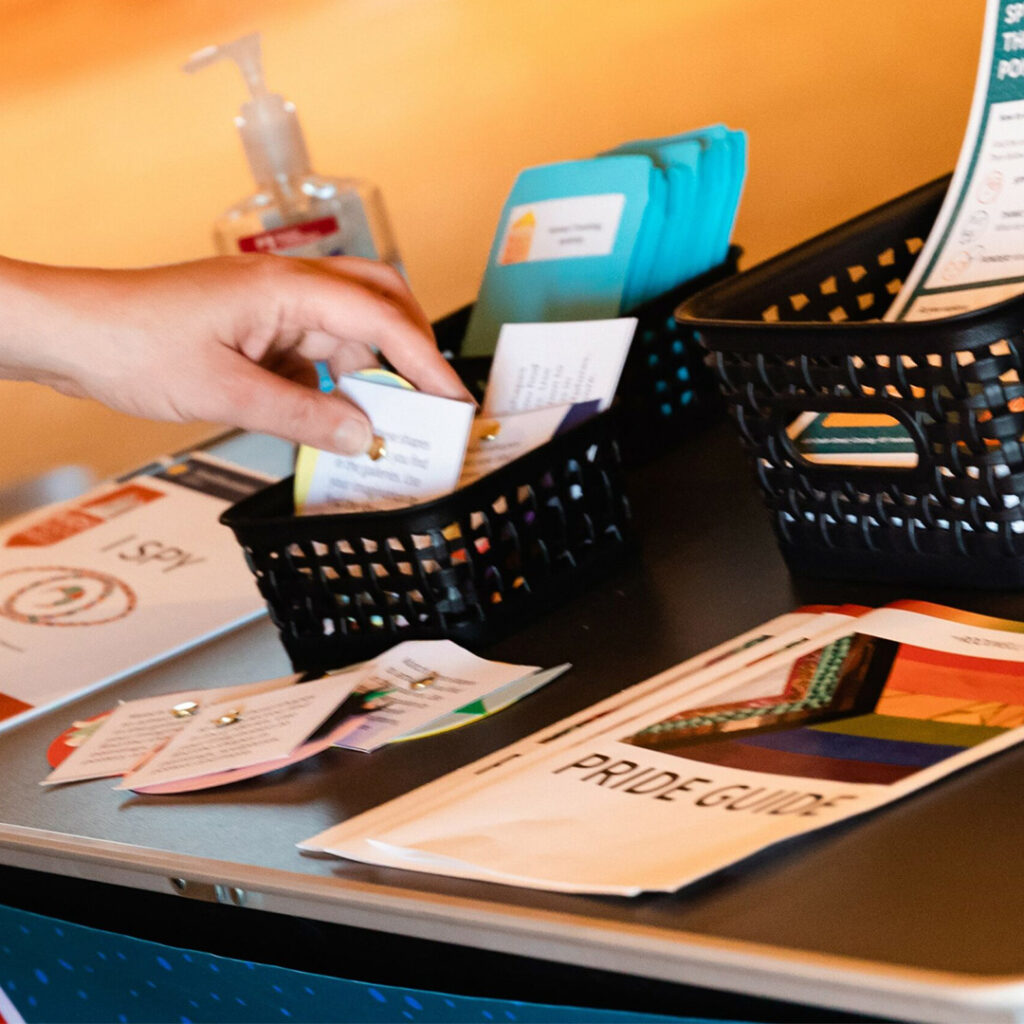 Art Cart
The Art Cart floats through different areas of the Museum inviting hands-on options for engaging with the collection. Pick up an I Spy book, a gallery game, or another educational activity for all ages.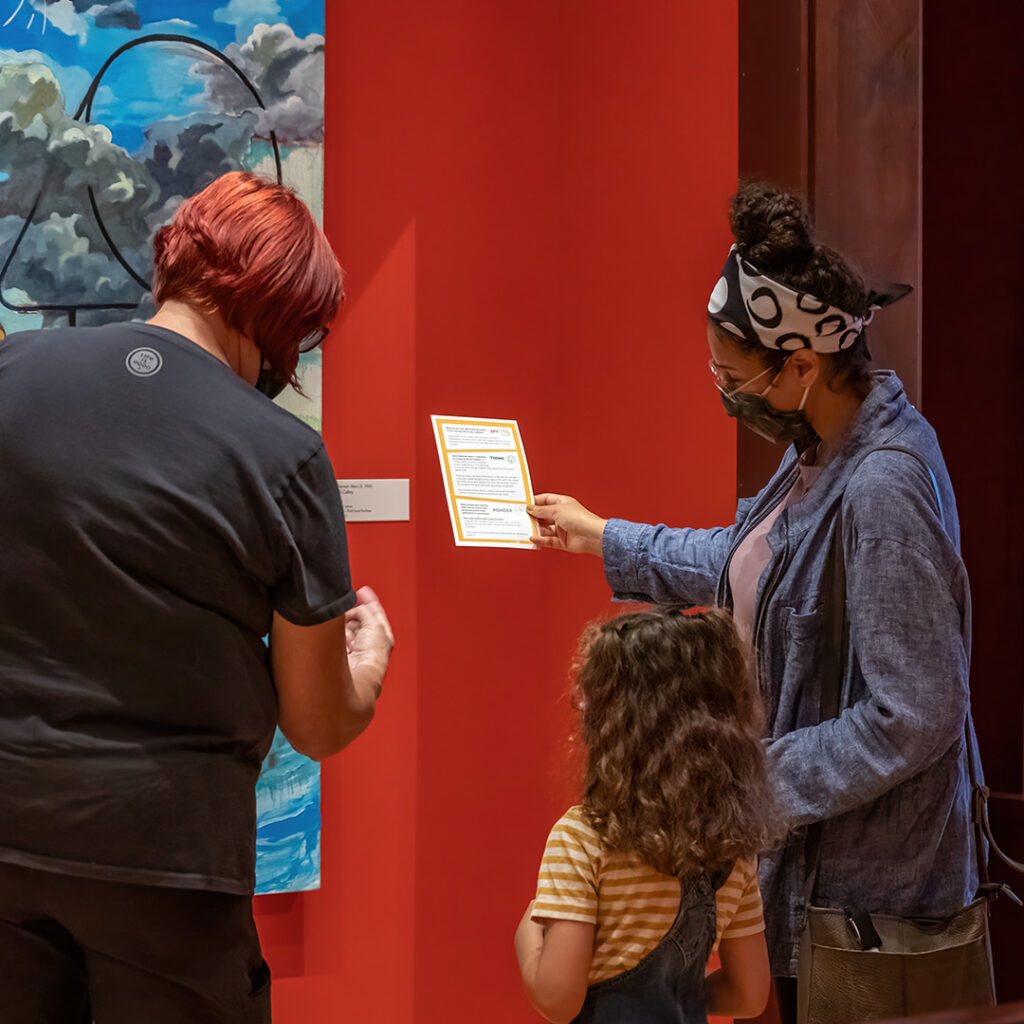 I-Spy
Grab your very own I Spy book from our Art Cart–play here in person at the Museum and then take your book home with you to play again and again.