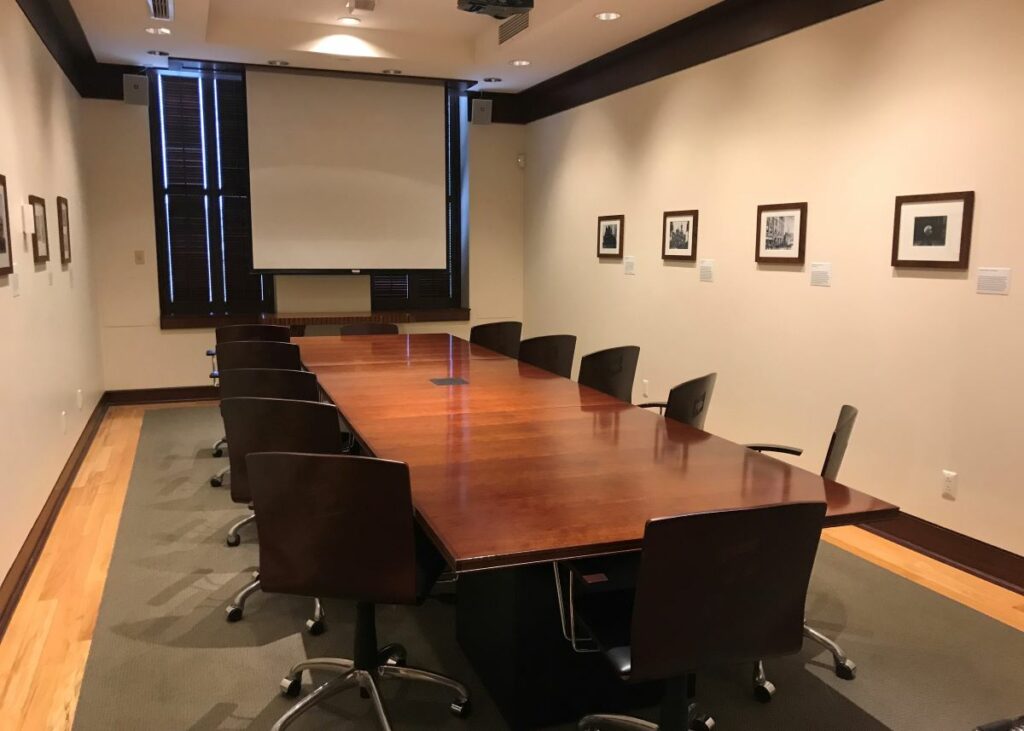 Members' Gallery
Capacity: 14 for a meeting
A small and well-equipped conference room featuring rotating collections of original works of American art. It is perfect for smaller meetings, lunches and workshops.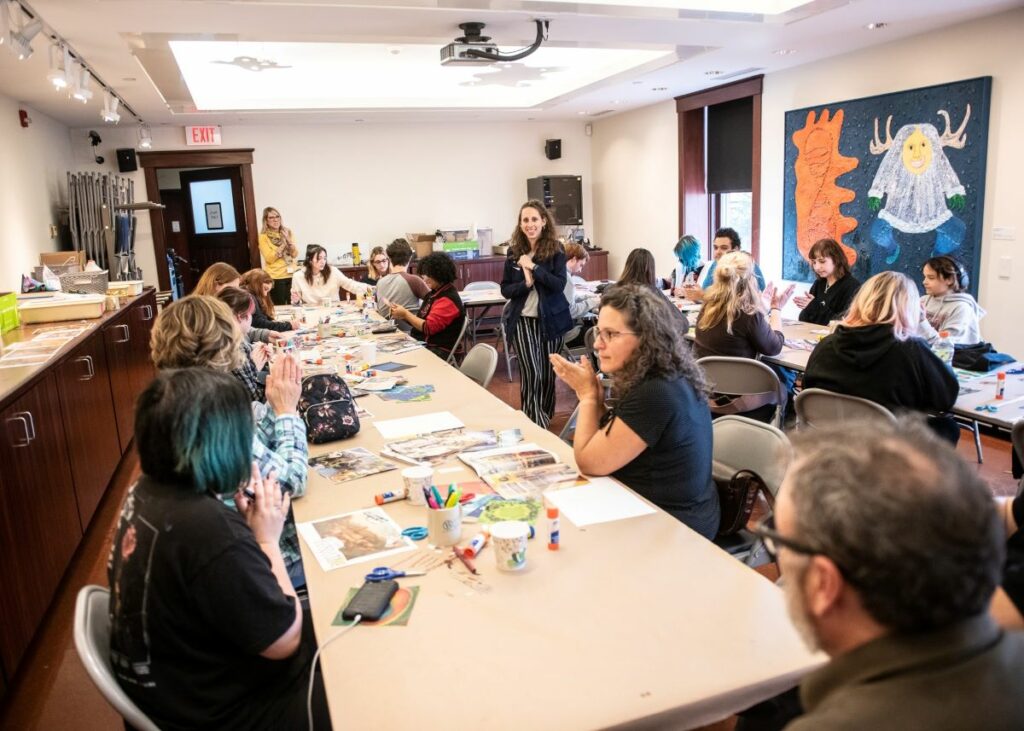 Education Center
Capacity: 20 for a meeting; 40 for a reception
A medium-sized classroom, the Education Center features large windows that provide natural light making this room suitable for meetings, workshops and seminars.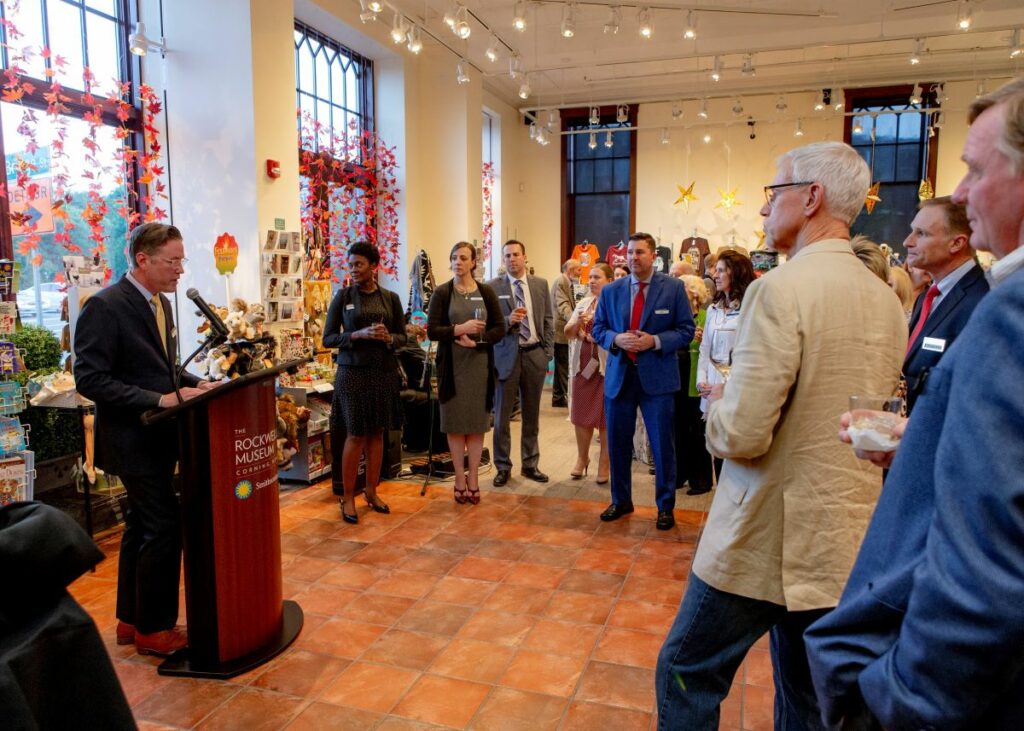 Museum Store & Lobby
Capacity: 50 for a reception
The Museum Store, lobby and rotunda area is a light-filled space that greets Museum visitors upon arrival. It is perfect for small and medium sized receptions.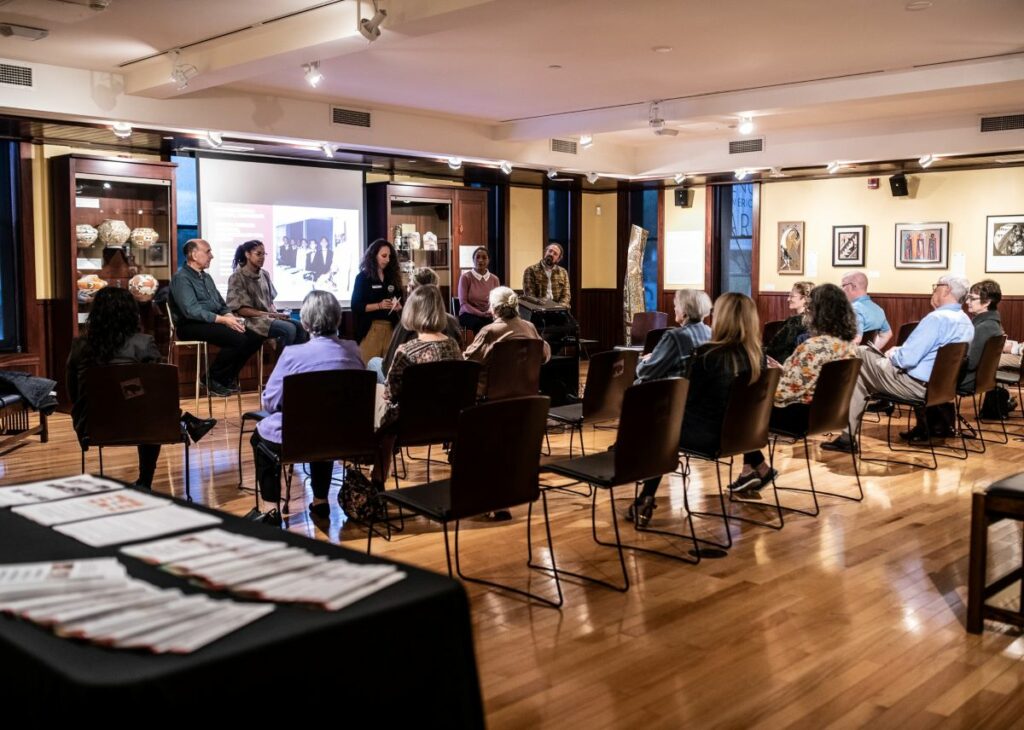 Southwest Lodge
Capacity: 60 for a reception or presentation; 40 for a dinner
This warm and unique space features works of art by famous Taos artists. Complete with a stone fireplace, this gallery is perfect for receptions, dinners and larger meetings.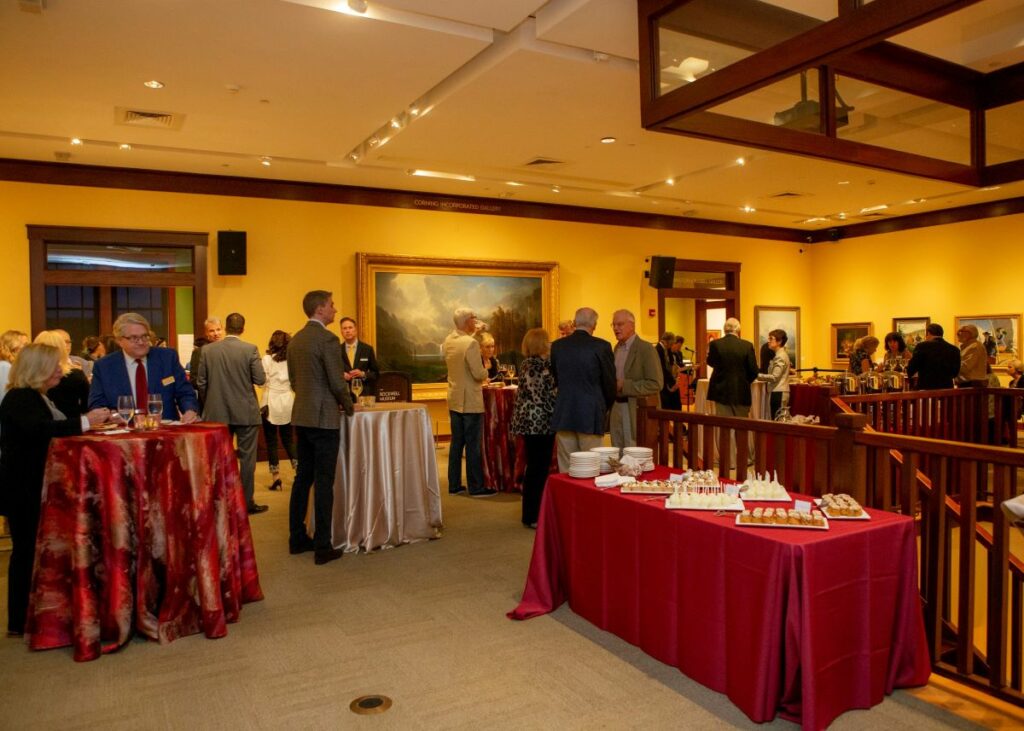 Visions of America Gallery
Capacity: 100 for a reception; 50 for a dinner
The Visions of America Gallery is the Museum's premiere reception space. It displays many of the best-known artists in The Rockwell collection. It is ideal for dinners and large group receptions.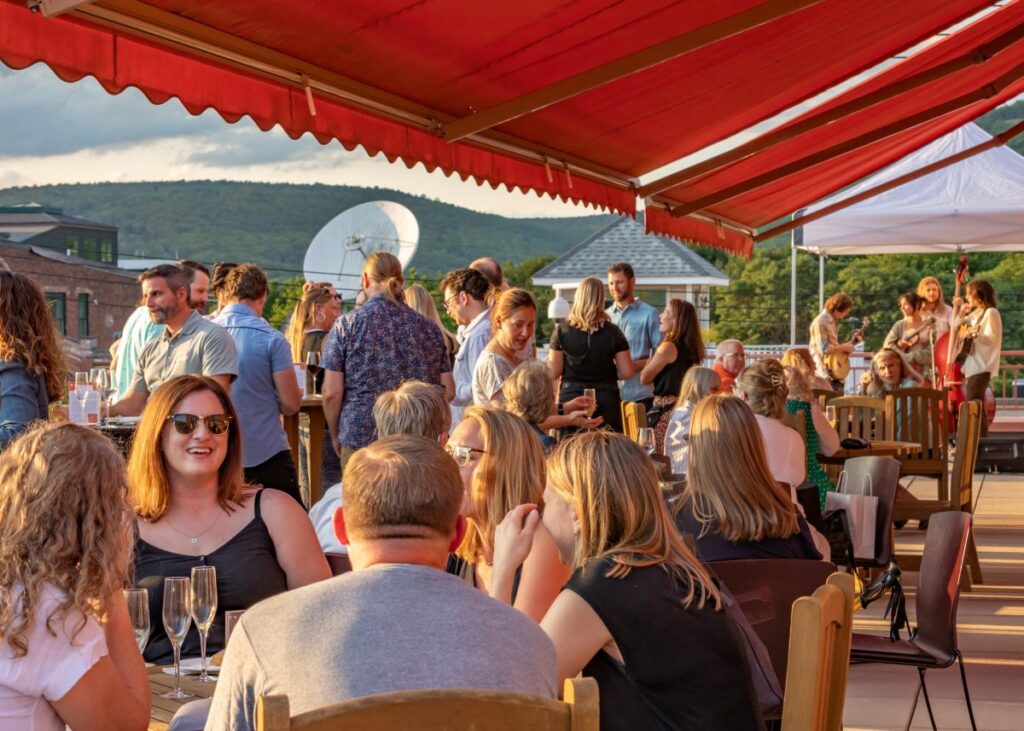 Terrace*
Capacity: 100 for a reception
Enjoy a reception from an outdoor space with the best view in Corning! The Terrace is a beautiful outdoor, rooftop patio overlooking the city.
*Because the terrace is not a weather-protected or all-season space, during the warmer months, it is only available as an addition to the Visions of America Gallery. The Rockwell does not accommodate terrace-only event requests.