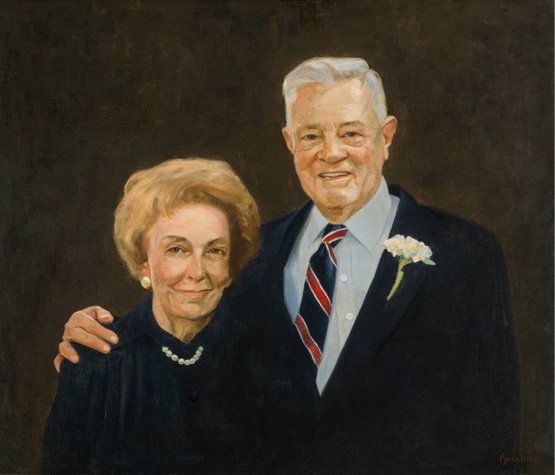 Origin Story
The foundational components of our Museum's collection were gifted by Bob and Hertha Rockwell, local business owners who amassed a notable selection of fine American art and artistic objects of material culture.
The Rockwells honed their taste for fine art through study, travel and collecting primarily in the American West. The couple used their namesake department store in Corning, NY, as a venue to display their collection.
The Rockwells' deep passion for art carried over to their desire to share it with their community. By 1974, the couple and a group of executives from Corning Glass Works (now Corning Incorporated) came together to develop the Rockwells' private collection into a public museum.
The Rockwell Museum is an institution built on community support. It began with the initial collection gifted by Bob and Hertha Rockwell and carried on to the generations of patrons, like Clara S. Peck and Corning Incorporated, who have kept the Museum alive with their generosity and love of Corning and the arts. Because of their backing, we have not only maintained our long tradition of providing vital arts services to our community, but we've grown.