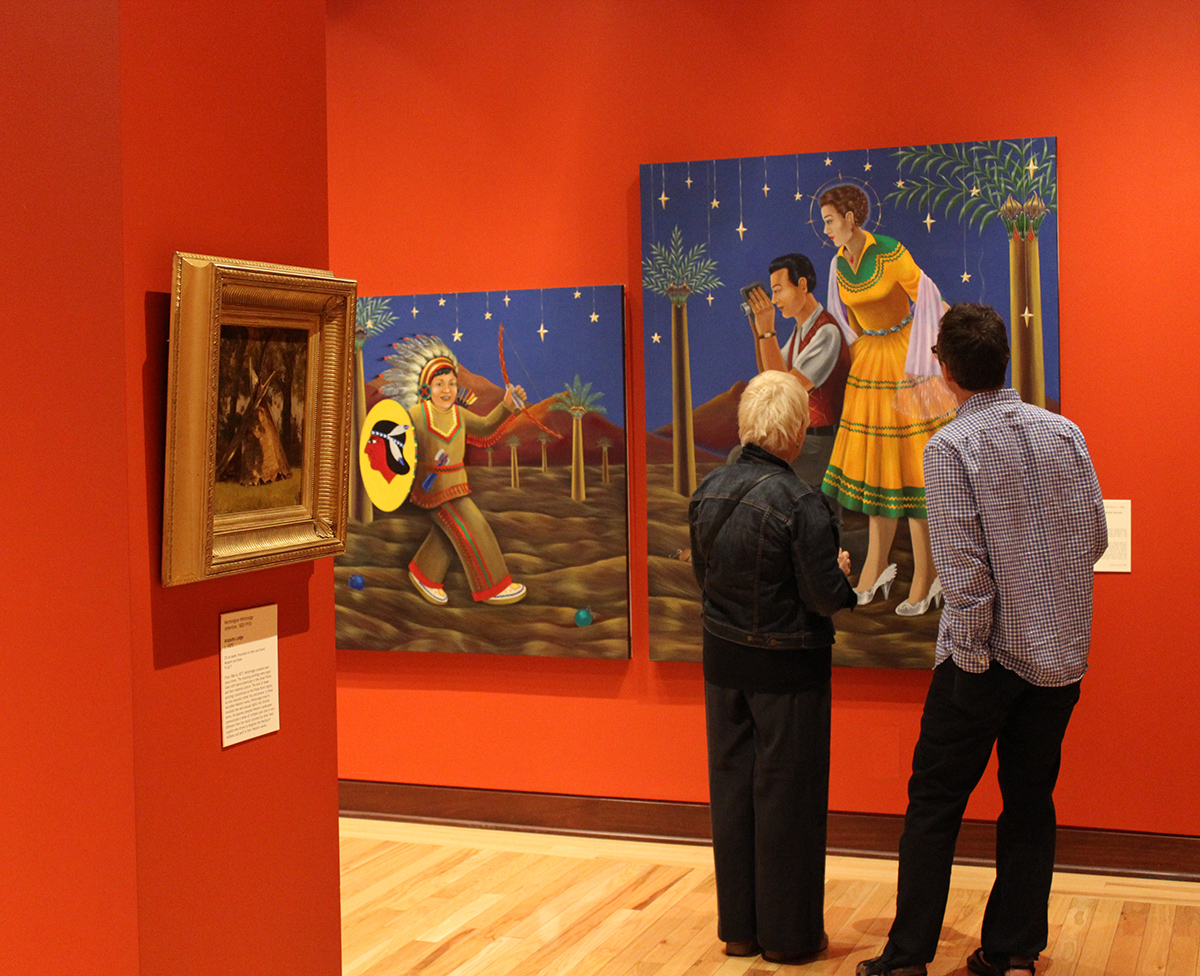 To show our appreciation for their service to our country, all military veterans and active military personnel will receive free admission to The Rockwell Museum through the month of November. All others in the veteran's party are welcome to enjoy 15% off of their regularly-priced admission. Simply check in at the front desk when you arrive.
The Rockwell Museum is open every day, 9 a.m. to 5 p.m. Kids 17 and under are always free to The Rockwell. 
What You'll See & Do
The Harmon and Harriett Kelley Collection of African American Art: Works on Paper
September 15, 2017 – December 31, 2017
See the works of more than fifty African-American artists from the late 1800s to the early years of this century. Drawn from one of the most esteemed private collections of works by African-American artists, this special exhibition features over ninety works by such luminaries as Elizabeth Catlett, William H. Johnson, and Charles White.
The Rockwell Collection
The Rockwell Museum tells the story of the American experience through fine art. Housed within the Old City Hall building of Corning, this diverse collection includes a mix of nineteenth-century American paintings, historic bronzes, and Indian artifacts as well as twentieth-century modernists, illustration art, contemporary photography, and historic firearms. Featured galleries represent the works of Andy Warhol, the Taos Society of Artists, and masterworks of Remington and Russell.  The NEW Haudenosaunee (Iroquois) Gallery opens to the public on November 16, 2017.
Temporary Exhibitions
Our collections and rotating exhibits serve great purpose in the community. These works of art are functional teaching pieces – they present some of our best opportunities to connect with our audiences, young and old.  Now on view, find Modernist masters of printmaking, Contemporary Katsina Dolls from Hopi tribes, and the ongoing Lock Stock and Barrel exhibition, featuring historic firearms from the American Revolution to the Hollywood cowboy.
Family Exploration Studio
Visiting with children? Open every day, The Rockwell Museum welcomes the young and the young-at-heart to explore art. From Art Hunts to our Family Exploration Studio, The Rockwell is designed to make art accessible to kids, and inspire an appreciation for art at a young age.