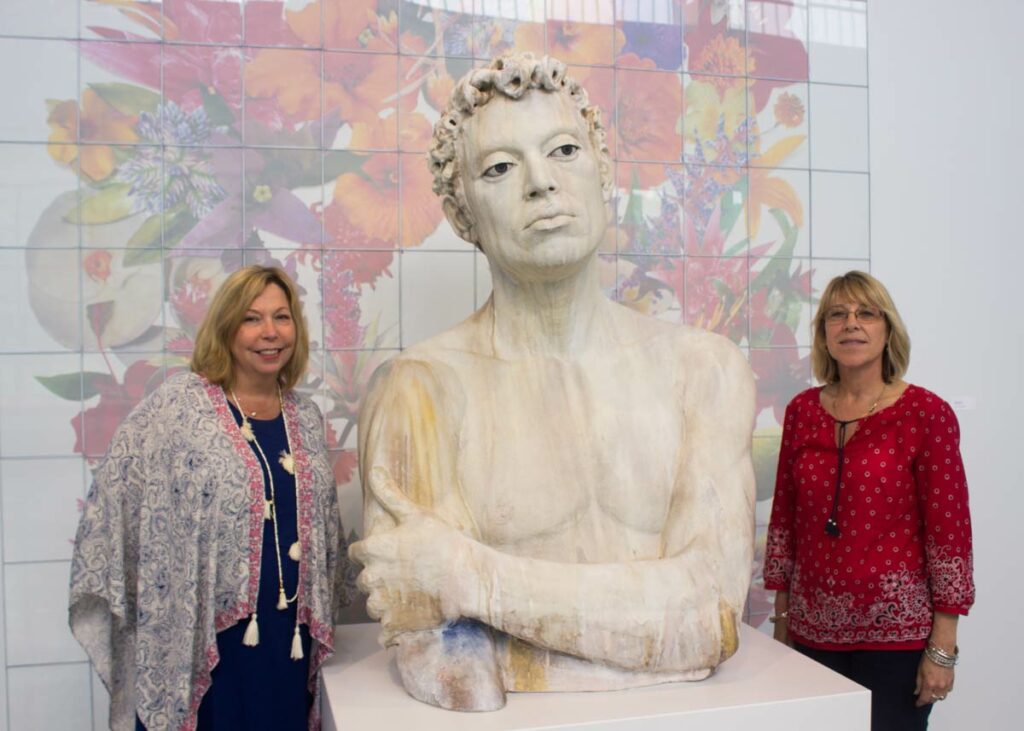 We're excited to announce two important changes to The Rockwell staff from the last few months! Michele Foster, Director of Advancement, joined The Rockwell team in March, overseeing the newly-formed Advancement Department. Mary Mix, a cornerstone of The Rockwell's educational outreach initiatives, has been promoted to Director of Education.
---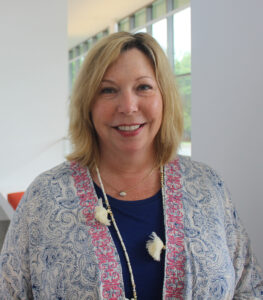 Michele Foster, Director of Advancement, joins us most recently from Historic Spanish Point, a multidisciplinary institution in Osprey, FL. Michele is a native of Upstate New York, growing up very close by in Hammondsport, NY where she still has many family and friends. Michele brings experience in marketing, fund development and earned income from a variety of organizations devoted to healthcare, pharmaceuticals, conservation and education. She holds an MPA in non-profit management and museum studies and a BA in fine arts and government. 
Michele, what are your first impressions of your new community so far? What are you looking forward to exploring?
It's been quite a while since I've spent any real amount of time here. I've noted how many new and cool restaurants are in the area, as well as a real community interest in wines, craft beer, and organic agriculture. I'm looking forward to enjoying the beautiful summers, exploring state parks and spending time on Keuka Lake.
What drew you to The Rockwell in particular?
The Rockwell is a true gem, and I was particularly drawn to it because it sees itself as a community center, not 'just' a museum. That was very important to me.
What's your favorite artwork in The Rockwell Collection as of now?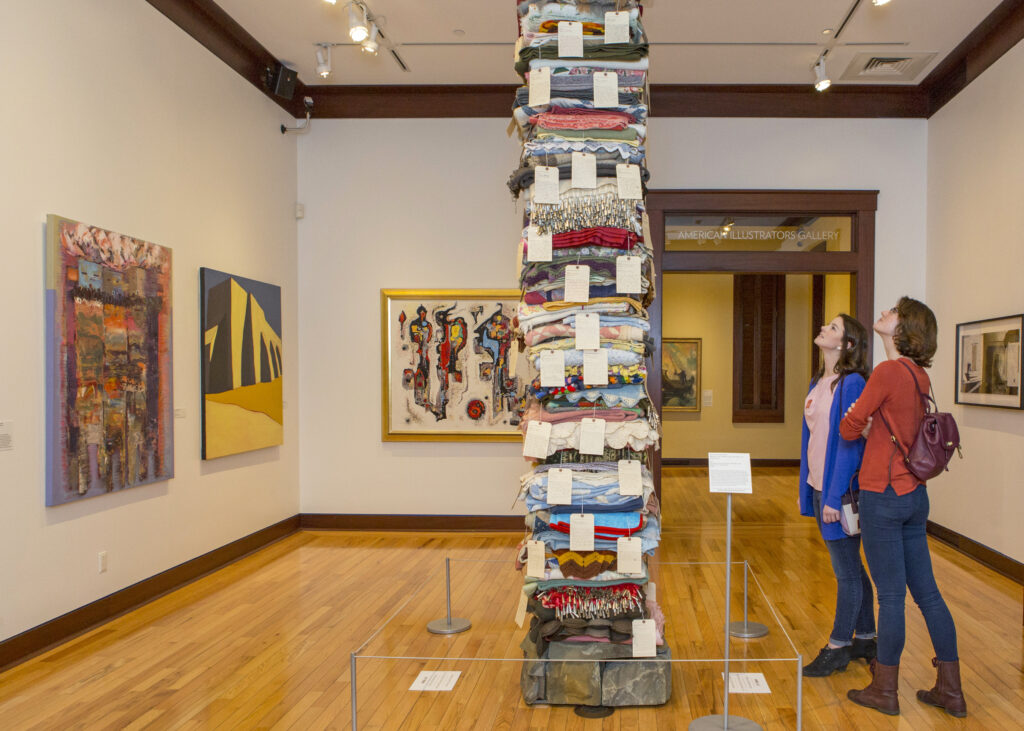 Marie Watt's Blanket Stories: Western Door, Salt Sacks, and Three Sisters. It's very contemporary work by a Native American woman that celebrates the connectivity of our community and its stories. I'm drawn to it because it's a three-dimensional sculpture that really exemplifies The Rockwell's vision and the importance it places on our community.
Anything else to add?
It's a very exciting time to be a part of The Rockwell Museum!
---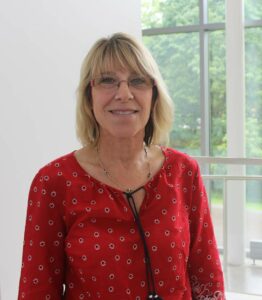 Mary Mix has served as the senior museum educator for 10+ years, and prior to that served for seven years as the curator of education at the Arnot Art Museum. In addition to her extensive experience, Mary's creativity, people skills, collaborative spirit and warm persona contributes to The Rockwell team. As education is at the core of all we do, we are very lucky to have her bring that same skillset to our leadership as we continue to evolve how The Rockwell Museum serves Corning and the other communities in our region.
Mary, how has your day-to-day evolved here at The Rockwell with your new position?
I continue to develop and manage our school tour and enrichment programs which I enjoy immensely. However, the scope of my responsibilities has grown. For example, I am more involved in helping to establish and direct the vision and strategy for educational practice and interpretation throughout the Museum which is very exciting.
What's your vision for The Rockwell's Education Department? Do you have any special projects in the works?
My vision is to see the Education department continue to grow and evolve in alignment with the Museum's strategic plan. Our partnerships and collaborations with area school districts and organizations are at the core of what we do. We are building on our past success and are innovating new ways to provide creative quality educational experiences for students, area educators and families and meeting the needs of the area communities we serve. It's all about inspiring a love of art and using the Museum's American art collection and encouraging visitors of all ages to see beyond a singular perspective on national identity.
An exciting new initiative is bringing the Rockwell to Market Street with the opening of our KIDS ROCKWELL Art Lab. This maker space is opening soon and is located just around the corner from the Museum at 36 East Market Street. Young art explorers will love getting creative with hands-on projects; families will love the opportunity for authentic, unplugged playtime in a relaxed, drop-in environment.
What's your favorite artwork in The Rockwell Collection as of now?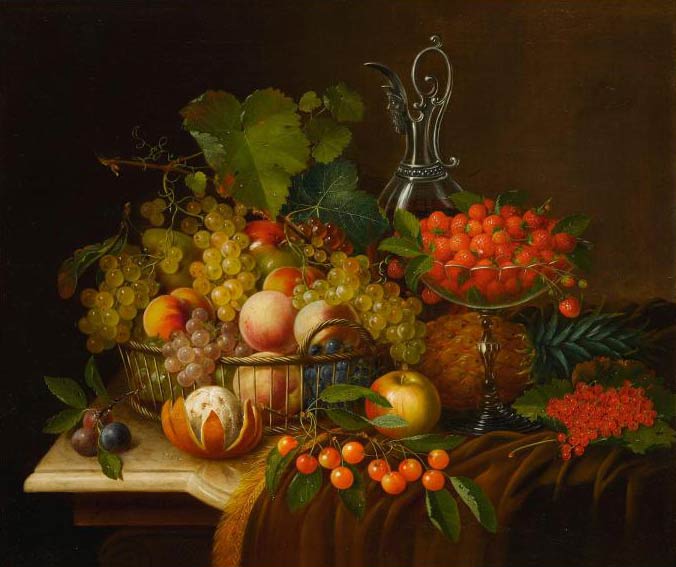 My current favorite is the new acquisition of a 19th century still life by Georg Forster.  What I particularly like about the image is at first glance is it a beautiful still life painting featuring a bounty of sumptuous fruits that might be in the home of a wealthy 19th century American family. But then as you look closer, you realize that it would be impossible for all those fruits to be in season at the same time back in the 1800s. Strawberries with peaches? Wait, strawberries ripen in June, peaches don't ripen until late summer. The plot thickens. As you investigate the image further, you realize that it is an allegorical piece that reflects excess, indulgence and fertility. It is a beautiful painting but it also has many layers of meaning and is fun to explore!