We're thrilled to introduce some of our newest acquisitions by Gail Tremblay to The Rockwell collection – now on view in the Haudenosaunee (Iroquois) Gallery on the third floor.
Born in Buffalo, NY, Gaily Tremblay is a contemporary artist of Onondaga and Micmac descent. Her multi-media work follows the traditional Haudenosaunee methods of basket making and vessel forms. However, Tremblay does not use the traditional materials of split ash and sweet grass – she incorporates unconventional materials such as 16mm film to add layers of meaning to her fine art baskets.
[smartslider2 slider="132″]
The subject matter of each film enhances and inspires the narrative titles of Tremblay's basketry. The film Play and Cultural Continuity, Part 4: Montana Indian Children was shot on the Flathead Indian Reservation in Western Montana. It documents the range of play that the Confederated Salish and Kootenai Nations' children engage in, and how that play was externally perceived to reflect the culturally expected gender-based activities of adulthood.
The film The North American Indian, Part 2: How the West Was Won and Honor Lost presents how the discovery of gold on tribal lands led to massacres of the Dakota Sioux by the United States military. It also presents how this resulted in the government-sanctioned forced displacement of the Sioux and Northern Plains Nations in order to open up land to Anglo-American settlers and colonizers.
Tremblay pursues themes in her work that address the difficult history of aggression and violence that is woven through Indigenous and Anglo-European relations. Her titles remind us of the numerous treaties that were initiated, disregarded, and violated by the United States since its founding. They reference American wars of conquest under the guise of Manifest Destiny, the persecution of Native cultures, and the abuse of Native American children.
These three baskets are representative examples of the powerful social commentary embedded in Tremblay's work. They enhance the growing Haudenosaunee collection of contemporary art and complement the historic split-ash baskets. The baskets expand the works by contemporary women makers that are on view within the permanent galleries and add greater diversity to The Rockwell's collection.
---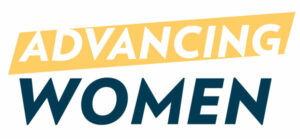 In recognition of the centenary of women's right to vote in the United States, a movement inspired by the Haudenosaunee culture indigenous to New York State, The Rockwell Museum has selected the annual theme of Advancing Women. We will present diverse perspectives of women makers in order to bring greater equity to our collections, exhibitions, programs and events throughout 2020 and beyond. In addition, in 2020 we pledge to exclusively pursue acquisitions by women artists.