The New Year presents new opportunities to explore the American experience through art and ideas. Today, we check in with Executive Director Brian Lee Whisenhunt, who joined the Museum in January of 2017, about the organization's evolving vision and the exhibitions and programming planned for the year ahead.
With two years at the helm of The Rockwell, how has your vision for the institution evolved?
Our direction has continued to evolve into a new vision for the Museum, building on decades of community engagement and active exploration of American art. We aim to broaden the spectrum of people's understanding of the American experience as well as be a leader in changing the way visitor engagement is conceptualized and manifested.
As an institution, we hope to present a variety of perspectives not just to validate what one person believes is the historic or contemporary experience of being American, but to push each of us to consider our own place in the context of our friends, neighbors and communities. Taking on the role of facilitator of this interaction is an incredible challenge, to be sure, but one the organization is well-suited for as an active community space for exploration, dialogue and conversation. Visitors and Members have already begun to see The Rockwell experimenting with new curatorial approaches and programming, and I see my staff every day being energized at the notion of "twisting" our traditional approaches further and further.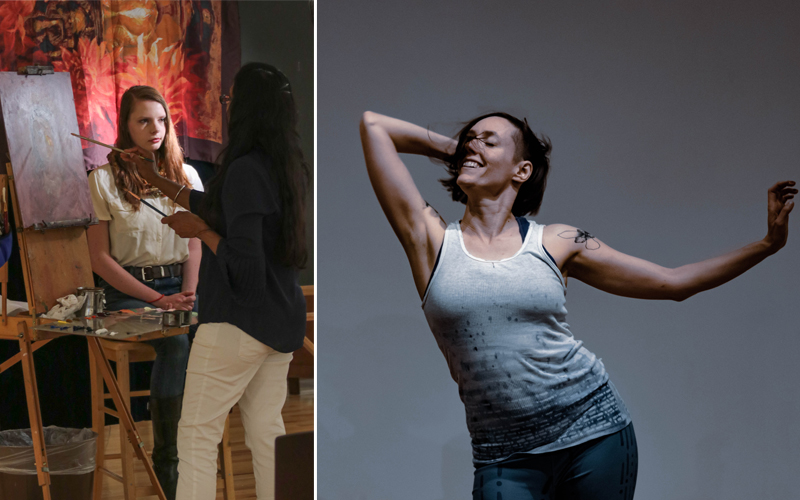 One way we've chosen to emphasize this work is by introducing clear annual themes to organize exhibitions, artists, ideas, programs, lectures and events. We launched this broader concept in 2018 as we explored the intersection of art and science. For 2019, we were inspired by the numerous conversations taking place at all levels of our society around personification and identification, so have themed this year: Questioning Identity.
What can visitors expect to see this year that highlights the theme?
Visitors to The Rockwell will be able to explore identity and depiction through numerous exhibitions, including the unrivaled portraits of 20th century luminaries by photographer Yousuf Karsh; a new site-specific installation by Melissa Vandenberg investigating how a personal object like a handkerchief can become a stirring symbol; Andy Warhol's crystallization of the Hollywood-image of Marilyn Monroe in a suite of 10 original prints on view during this summer; Nancy Lamb's investigation into perspective and context of awkwardly captured socialites and partygoers in her large-scale paintings; the adoption of the camera by Native American photographers to drive the dialogue of the depiction of the historic and contemporary Native experience; and finally, a blockbuster exhibition drawn from The Tia Collection, from a private collection in Santa Fe, NM, that explores identity and portraits in a variety of media from artists such as Robert Henri, Lee Friedlander, Alice Neel, Robert Mapplethorpe, Stuart Davis, Ruth Orkin and Roy Lichtenstein.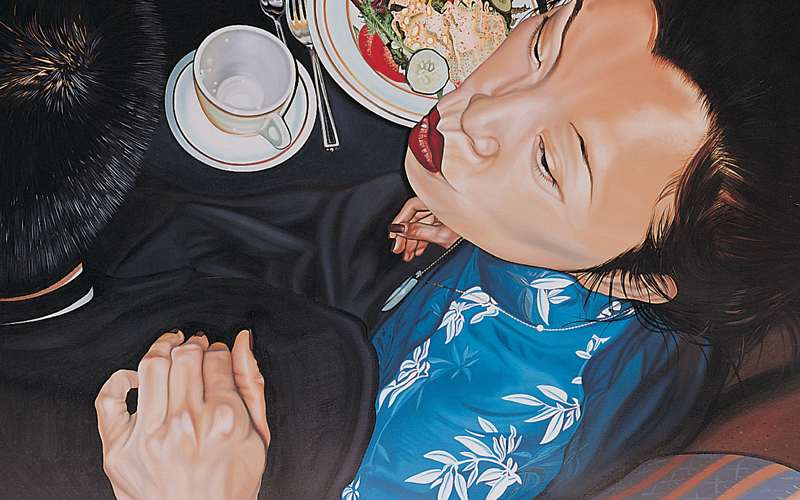 In addition, lectures and programs this year feature a variety of speakers, including three from the Smithsonian Institution, on a wide variety of topics in the same vein like African American dress, surveillance, normality and how architecture can define the identity of place. I'm particularly excited about welcoming Kim Sajet, director of the National Portrait Gallery at the Smithsonian, the lending institution of the Yousuf Karsh: American Portraits (opening February 8). Likewise, I'm intrigued by the title of the talk Katherine Ott will give on Poking Fun at Normal: Museums and the History of Real People. I believe all of the lectures will give our community something to consider and discuss.
How does this theme extend to the KIDS ROCKWELL Art Lab?
The response to the KIDS ROCKWELL Art Lab, which just opened in September, has already been very positive. Families love the changing array of creative art-making opportunities—it's a lot of fun, and new way for the Museum to connect directly with our community on Market Street.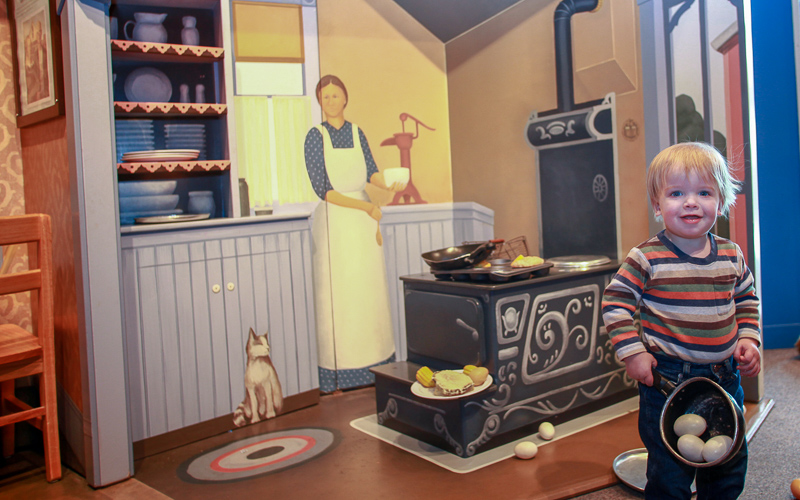 This summer, we're excited to bring a very special exhibition from the Minnesota Children's Museum called Framed: Step Into ArtTM  which features work by well-known artists like Grant Wood, Clementine Hunter and Leonardo reimagined as three-dimensional interactive spaces that will be both playful and educational. Families will explore the stories of these artists and learn how that informed their work. They can 'step into a painting' and just have fun time being a kid in a giant work of art.  
What do you see for The Rockwell in the coming years?
Questioning Identity was chosen to provide a clear annual direction in our ongoing exploration of American identity through innovative programming, exhibitions and events. We intend for it to provide the opportunity to engage with the community through the Museum via different experiences all connected to the same topic, enriching your engagement with and consideration of each in a deeper, more meaningful way. As we finalize the last few details for 2019, we're already at work on new thematic journeys for 2020, a celebration of the centenary of women's suffrage. Then, in 2021, we're planning an investigation into the environment and how different artists and creatives utilize it as a source of inspiration, activism and locator for humanity.