We're excited to announce two important changes to The Rockwell staff from the last few months! Kate Swanson joins the education department in the brand-new role of interpretation and public engagement educator. Brett Smith, a leader for engaging The Rockwell's audience through diverse public programs and marketing initiatives over the last 8 years, has been promoted to director of advancement.
---
Kate Swanson, interpretation and public engagement educator, joins us from the New Britain Museum of American Art in her hometown of New Britain, CT, where she worked as the manager of family and studio programs. Kate comes to The Rockwell Museum with experience teaching in and engaging with diverse communities. She holds an MA in Art History from the University of Oklahoma with a concentration in Native American art.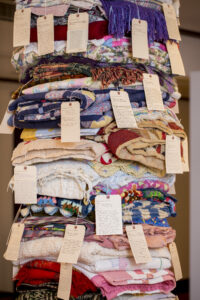 What are your first impressions of your new community so far? What are you looking forward to exploring?
I have generally lived in larger areas – not big cities, but I went to large universities and lived in mid-size cities – so living in a community like Corning where people really do know each other and are eager to learn more about you and introduce you to other people as well as their favorite things about the community, is a welcome change of pace. I'm loving how easy it is to navigate Corning, and I'm really looking forward to the weather warming up so I can take advantage of the beautiful Finger Lakes region.
What drew you to The Rockwell in particular?
Well, obviously the staff's dance moves in the videos posted on Facebook from the Museum Dance Off. I knew from watching those videos how well I would fit in here. 
While that may be true, there were so many things that drew me to The Rockwell. The collection spoke directly to my interests – American art, with a strong contemporary Native American collection contextualized with historic material culture. My master's thesis prominently featured Marie Watt and I felt extremely excited about the prospect of being in close proximity to one of her "Blanket Stories" every day. Beyond the collection, there was the very clear and strong focus on Education and community. Basically, it was everything I was looking for!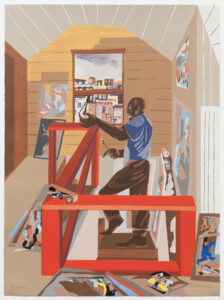 What's your favorite artwork in The Rockwell collection as of now?
Well, you can catch my top choice in the Favoritism exhibition in the Special Projects Gallery through May!
It's very hard for me to pick a favorite here, but in addition to my selection for the Favoritism exhibition, I am really excited about a new acquisition by Jacob Lawrence called The Studio, and I also always take an extra minute to stop in front of our Northern Cheyenne Parfleche in the Native American gallery. 
Anything else to add?
As an art museum educator, I love working with American art because there are so many possibilities for telling different stories and so much potential for encountering different perspectives. I'm really excited about what's happening at The Rockwell right now and that I get to be a part of it all!
---
Brett Smith has been with the Museum since 2011, working in numerous capacities including guest services, marketing, programming and events. At the helm of the advancement department, Brett will be responsible for the direction and growth of The Rockwell's events, public engagement, marketing, public relations and fundraising initiatives. He received his bachelor's degree from SUNY Cortland and recently completed a Master in Business Administration degree from Ithaca College.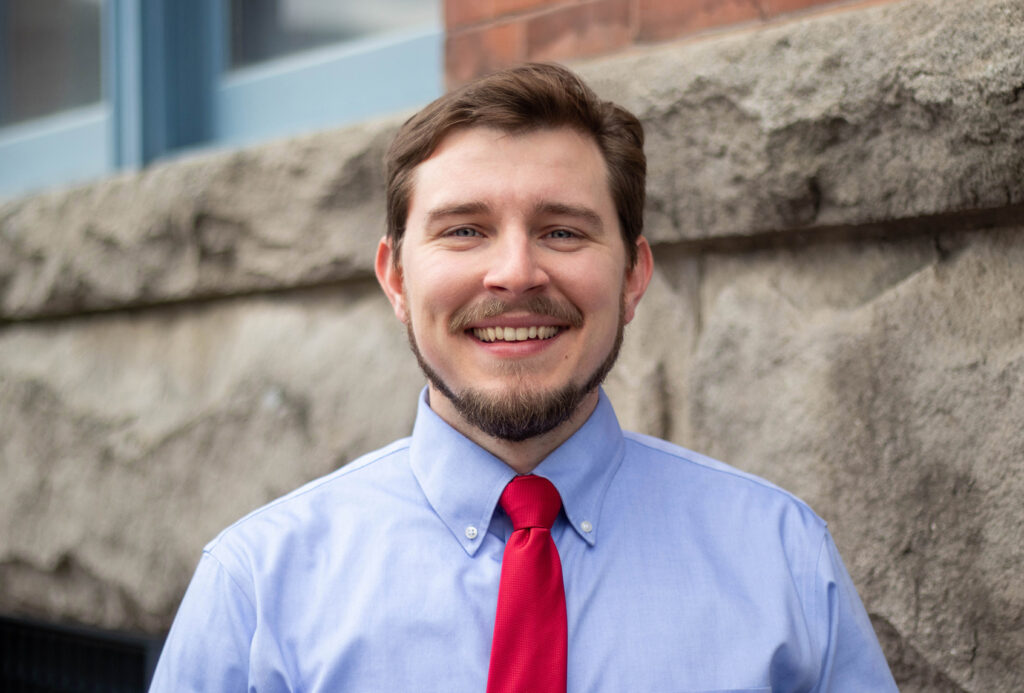 Brett, how has your day-to-day evolved here at The Rockwell with your new position?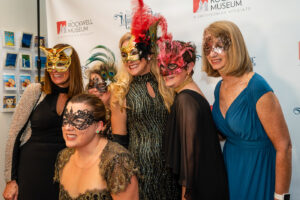 Thanks to working for an organization that evolves with its employees, my role at The Rockwell has been evolving since I started working at the Museum in 2011. Moving from Programs and Events Manager to Director of Advancement is an exciting step. The scope of my responsibilities has increased to include fund development, marketing, and of course, programs! I've contributed to most of these initiatives in the past, but I'll now be responsible for determining the annual strategy and long-term vision of the department.
What's your vision for The Rockwell's Advancement Department?
My vision is simple – to grow the impact of the department and Museum while delivering greater value to our visitors, patrons and community partners. All aspects of our work should be contributing to delivering value to both internal and external partners. I am excited to continue Rockwell traditions while launching new initiatives to increase the impact we have on our community.
What's your favorite artwork in The Rockwell collection as of now?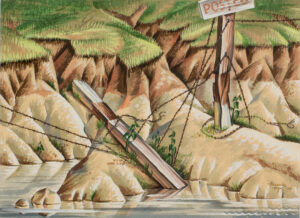 This is a difficult question to answer because my favorite artwork changes all the time. One of my favorites is the study for Soil and Subsoil by Alexandre Hogue. It is not the most aesthetically pleasing work in our collection, but it represents a theme that is very important to me – natural resource management. Hogue was a true visionary for his time. His ecocentric views addressed the mismanagement of natural resources, specifically water. He lived through multiple environmental movements and used his artwork to address the negative impact humans can have on our planet. Unfortunately, this work is just as timely in 2019 as it was in 1946.
Do you have any special projects in the works?
While so much of my day-to-day work has changed, identifying and working with our annual blockbuster speaker is still on my list of responsibilities. I've had the pleasure of working with a variety of personalities, including National Geographic photographers, Hollywood celebrities and public radio hosts. I am excited to lead this effort in 2019 and share such talented people with the Corning community.
Anything else to add?
I'm excited to continue developing relationships with our incredible members. I've had the pleasure of getting to know so many great people in my tenure at the Museum. Even though the scope of my position has increased, I intend to remain accessible and responsive to the needs of our members. We wouldn't be here without their support and maintaining an open dialogue with them is important to me.