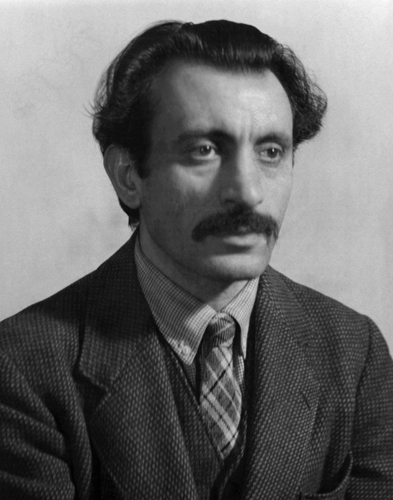 Arshile Gorky (Armenian-born/American, 1902-1948) is considered the father of American abstraction.
He immigrated to America in 1920, a survivor of the Armenian genocide that shattered the Ottoman Empire after World War I. As a youth, he and his family were brutally driven out of their hometown by Turkish troops.
Those traumatic experiences, including the tragic death of his mother, were foundational to the artist. He would draw upon memories of Armenia and his childhood later in life as inspiration for his highly original painting. After settling in New York City, the self-taught Gorky began experimenting with Surrealism and abstract biomorphic forms in his art. He influenced a wide circle of American artists responsible for the Abstract Expressionist movement, such as Willem de Kooning, Jackson Pollock and Mark Rothko.
Gorky's iconic painting Child's Companions (1945) is currently on view in the Contemporary Gallery at The Rockwell Museum. This short-term loan complements the existing permanent collection and allows The Rockwell to provide a deeper context of American art.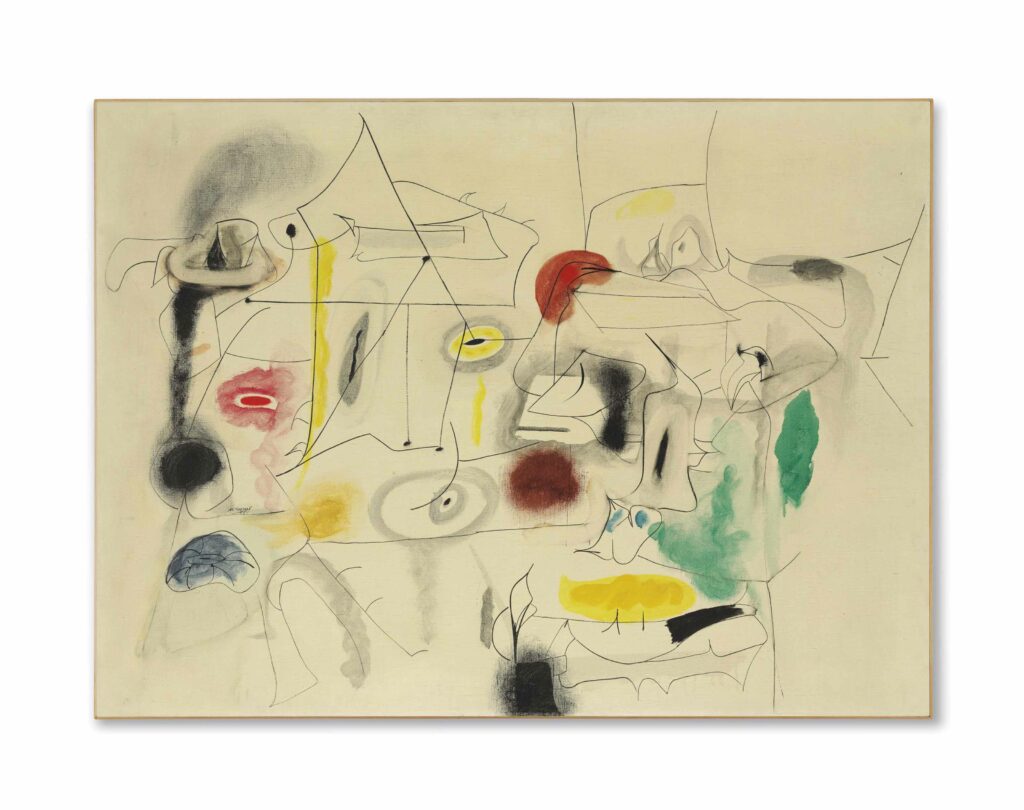 Child's Companions illustrates the artist's place in American art history as a link between biomorphic Surrealism and Abstract Expressionism. Gorky worked in varying stages of abstraction as his career progressed. Painted close to the end of Gorky's life, the lines and forms of Child's Companions are completely non-representational and completely personal.
This temporary loan comes to The Rockwell from the Art Bridges Foundation, the lending arm of the Crystal Bridges Museum of American Art in Bentonville, Arkansas. Their mission is to share outstanding works of American Art with those that have limited access to our country's most meaningful works. The mission is achieved by partnering with institutions of all sizes on projects that deeply engage communities. Arts patron and philanthropist Alice Walton created Art Bridges in 2017 to focus on sharing outstanding works of American art across the country. Her vision for the foundation centers on collaboration with museums and institutions of all sizes and in all regions of the country, where Art Bridges will help create and fund exhibitions, programs, evaluation, and new thinking about sharing works of art.
"Our country's significant works of art should be available for all to see and enjoy," said Walton. "Outstanding artworks are in museum vaults and private collections; let's make that art available to everyone, and provide a way to experience these cultural treasures."
The exhibitions supported by Art Bridges will range from single-object loans to fully developed exhibitions, and will include funding for in-depth educational and interpretive materials. "We want to support partner institutions in expanding and deepening their connection with audiences," said Walton. "This is about engaging communities through providing access and learning opportunities, as well as allowing for experimentation in exhibition development."
The artwork will remain on view at The Rockwell through May 20, 2019.