April 2, 2019
About a year ago, Rob Houghton was in the process of sorting and archiving many of the Houghton family's documents when he stumbled upon a surprise tucked away in a closet.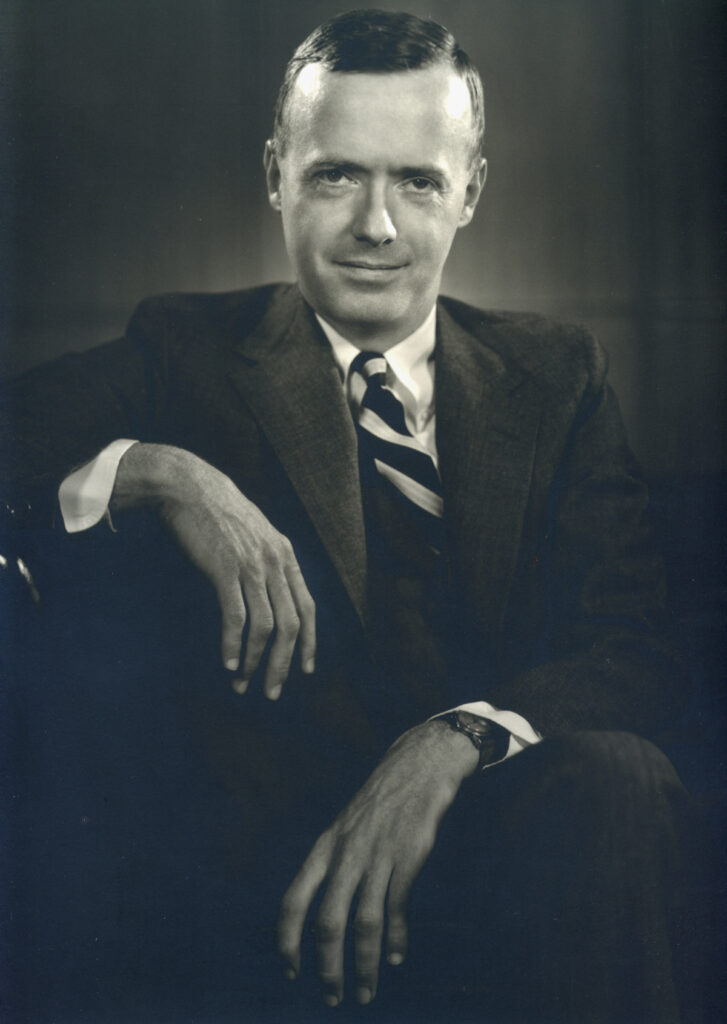 An avid photographer for over 40 years, Rob knew as soon as he saw the Karsh logo on the photo's folio that he had unearthed a treasure – a photographic print of Amory Houghton, Jr. by Yousuf Karsh.
The photograph was taken of Amory Houghton, Jr. in 1959 at the Corning Glass Works offices in New York City, contracted by BF Goodrich as a board headshot, but never used.
Rob Houghton is a long-time admirer of Karsh's work, impressed by his printing techniques and level of control both on set and in the dark room.
"I've spent my life building dark rooms and doing a lot of black and white photography. To me, Karsh is the man. I was just working away and I find this envelope labeled Karsh. I just started salivating! It was just in a closet, tucked back away in the middle of nowhere. I had no hint that it even existed," explains Houghton.
According to the Karsh Estate archives, Amory Houghton, Sr. and Arthur A. Houghton, Jr. also sat for Karsh in 1955 and 1956 respectively; however, prints of these portraits have yet to be unearthed.
Brian Lee Whisenhunt, executive director, jumped at the idea of having this special treasure on view at The Rockwell. "It was exciting to discover that Karsh, photographer of notable people, royalty and celebrities around the world, also photographed the notable personalities of our own Corning community!"
"I think it's a great portrait," says Houghton. "It has Amo's character in it. The beautiful thing to me, though – which is Karsh – is the lighting. And the hands. The hands, to me, make the picture."
The photograph is now on view at The Rockwell Museum, along with its current spotlight exhibition, Yousuf Karsh: American Portraits, on loan from the Smithsonian's National Portrait Gallery.