Diversity in America: Modern Art, Contemporary Voices

This program season at The Rockwell brings a series of exhibitions and special programs centered on the ever-changing and complex American experience. As the only conduit to Smithsonian resources in Upstate NY, we are excited to not only bring you nationally relevant topics to a local stage, but just as thrilled to present nationally renowned experts from the Smithsonian network.
Each program will take place from 6 to 7 p.m., and will be followed by an exclusive Silver Dollar Society reception with the speaker. 
Tuesday, February 21, 2017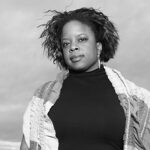 Art & Activism in 21st Century America 
Michelle Wilkinson, Curator, National Museum of African American History and Culture
Wilkinson will discuss artists with an activist agenda, including photographers Sheila Pree Bright and Ruddy Roye, both featured in her recently published book, For Whom It Stands: The Flag and the American People. In addition, she will highlight current collecting efforts at the National Museum of African American History and Culture to explore contemporary social movements.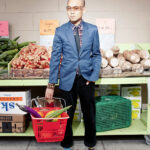 Thursday, March 23, 2017

Dismantling Diversity in Museums
Adriel Luis, Curator of Digital and Emerging Media, Smithsonian Asian Pacific American Center
While museums have recently embraced concepts of diversity, the practice behind their programs continue to uphold Western perspectives rooted in colonization and capitalism. As a result, diversity has become incorrectly understood as mere representation in the product, rather than true incorporation of the concept. Curator Adriel Luis introduces how his team at the Smithsonian Asian Pacific American Center is rethinking traditional museum approaches through its community-curated model of "culture labs."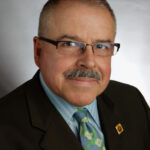 Thursday, April 6, 2017

First Voice: Latino Representation at The Smithsonian
Eduardo Díaz, Executive Director, Smithsonian Latino Center
Despite rapidly shifting demographics and a continued rise in the number of educated and experienced women and individuals of color entering the museum field, the history, culture, and contributions of communities of color and women are not equitably represented in our institutions. Museums have long served as trusted custodians of our cultural patrimony and as essential storytellers. However, the contributions of Latinos in nation building and shaping national culture are largely missing from our museums' walls and related programs.  Exacerbating the situation is the underrepresentation of minority groups in museum leadership that fuels implicit bias in everyday practice. Executive Director of the Smithsonian Latino Center, Eduardo Díaz, will discuss the Smithsonian's Latino Curatorial Initiative as an effective strategy for ensuring Latino presence in museums.