January 23, 2017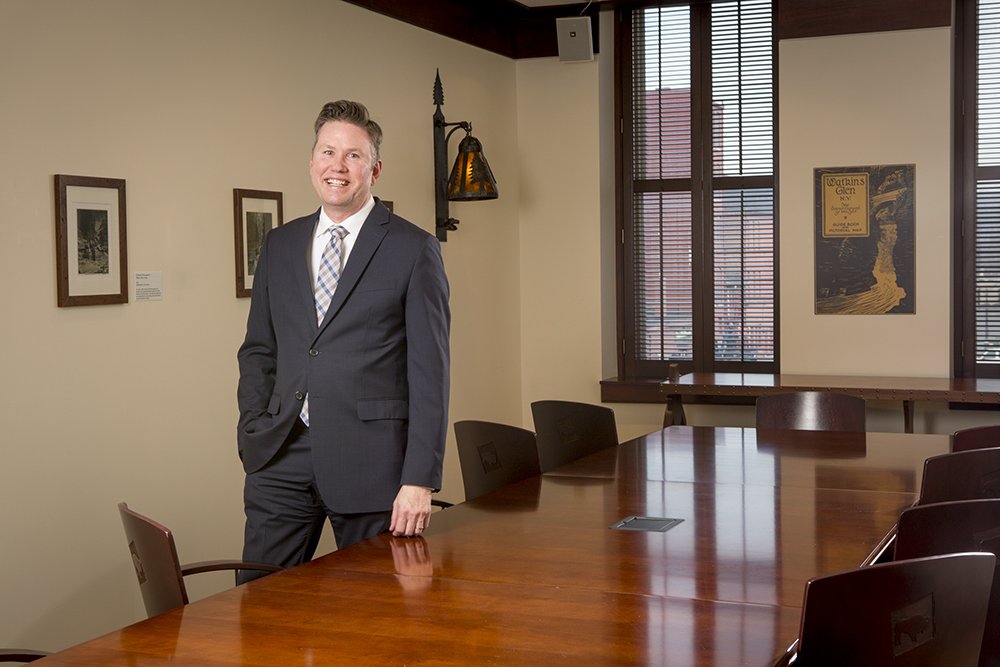 We are very pleased to welcome Brian Lee Whisenhunt as The Rockwell's Executive Director. Brian joined us on January 3, eager to ring in the new year with his new position.

 

After a national search, Brian's museum experience, passion for arts in education, eagerness around community collaboration, and ultimately his devotion to high-quality American arts experiences made him a great fit for The Rockwell and our region.

 

We hope you enjoy getting to know Brian as much as we have! 

 

Sincerely,

Deb Naylor, Board of Trustee President
---
Brian, your transfer from Midland Texas must be quite a shock. From the population size to the climate, there's no denying Corning and Midland are very different! What are your first impressions of your new community so far? 
People have been concerned about my adjustment to the cold and snow, but so far it's been fine and the couple of very snowy days only encouraged us to stay home and unpack! But, my husband Mitchell and I have felt very welcomed by everyone in Corning which has made our landing comfortable and smooth—it's already obvious to us it's a great community comprised of caring and generous people.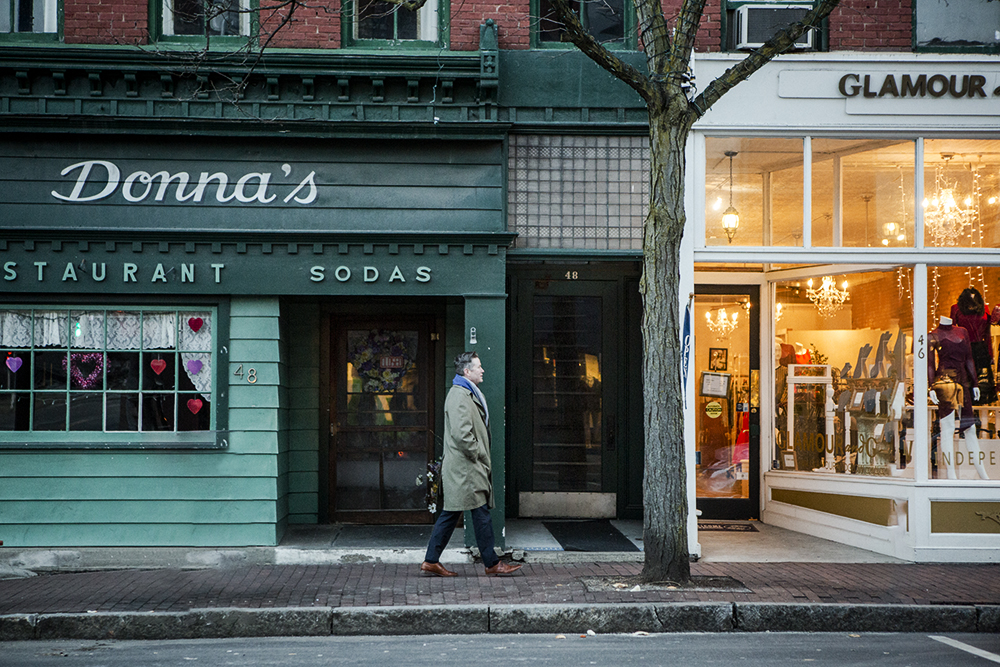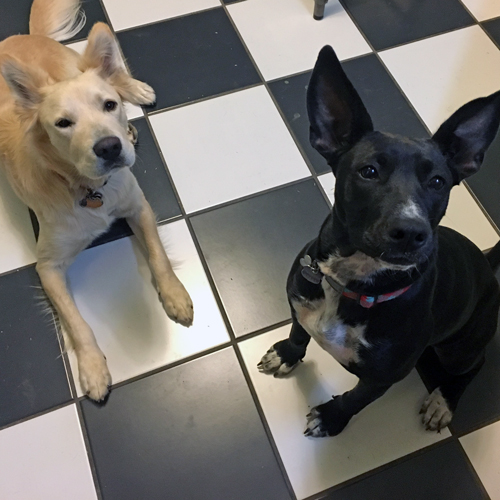 I know you traveled with a couple of pets – how are they adjusting? 
Our two dogs, Stella Jo and Nova Dee, have adjusted very quickly. They love running around in the wooded area close to our house and barking at the squirrels and trees and everything. Stella, in particular, really enjoys the snow–it turns her into quite the wild thing. 
What are you looking forward to exploring in your new community? 
I'm looking forward to exploring all of the great geography and lakes of the regions once spring is here—and of course the wineries around the Finger Lakes. We love being out and about, especially to places where we can take the dogs along. I love going to community events, so I'm excited about seeing all the different parties and activities other institutions hold. We've already been to 2300-Degrees at Corning Museum of Glass in December and had a fantastic time. 
Any favorite restaurant menu items so far?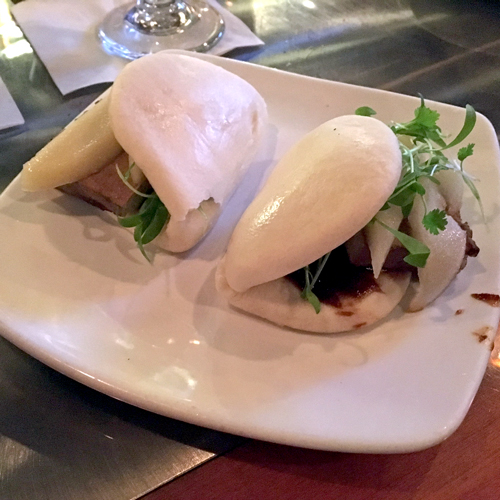 I'm already addicted to the smoked tofu steamed buns at The Cellar which are so incredibly delicious and comforting—everything we've tried there has been yummy. And although I was dubious at first, I have developed a distinct appreciation for the white broccoli pizza from Aniello's. It may be even better cold from the fridge.
What drew you to The Rockwell in particular? 
The attraction to The Rockwell and this position was really two intertwined aspects of the institution. First, the collection and the renewed mission of the museum to expand collecting to art about the American experience. As someone who has spent years working with great American art, it was very compelling to come to this institution which has such a fine collection and it's a thrill to work on its evolution and expansion. Secondly, education and community involvement is the DNA of The Rockwell and so very much a part of every conversation and consideration—people may be surprised that isn't the case for every museum. Coming from a background in art education, museum programming and interpretation it just felt like a perfect fit. Simpatico. 
Starting a new position can be a whirlwind – how have you found your first few weeks? 
It has been exhilarating. I am focusing on visiting our sister cultural organizations and getting to know all of the people who run them. Likewise, I'm spending a lot of time talking to The Rockwell staff and our stakeholders. I love hearing about the work of the museum in the community as well as everything else going on that makes Corning so special. 
| | |
| --- | --- |
| "New Mexico Afternoon… has captured my imagination." | Carlos Vierra, New Mexico Afternoon, c. 1920. Oil on board. Clara S. Peck Fund Purchase. 2000.8. |
I find that my "favorite artwork" here at the museum changes weekly – what's your favorite piece as of now?
Walter Ufer's Along the Rio Grande really captured my attention when I first visited The Rockwell. For me, it's perfection—an almost unattainable balance of subject, composition and color. It is one of those works of art I feel like I could look at forever. But, this first couple of weeks, New Mexico Afternoon by Carlos Vierra, one of the first non-Native artists in the Santa Fe Art Colony, has captured by imagination in particular because of the way he used brush strokes to expressively articulate his subject matter. And just how did Gustave Baumann add that silver leaf in his woodblock print, The Procession? Obviously, I can't name just one…and am I giving way my love of New Mexico?
From your viewpoint, are there any obvious directions in which The Rockwell can evolve? 
One of the exciting directions The Rockwell has identified is the growth of its collection to be more broadly art about the American experience. This is really about how new additions to the collection provide context for and expand on the amazing founding collection. The museum also has many amazing programs and events and there is definitely opportunity to build on those successes, expanding and growing our audience as we go. Also, look for some exciting additions to The Rockwell Ambassadors in the coming months that will create some new VIP opportunities for our younger, art-interested members.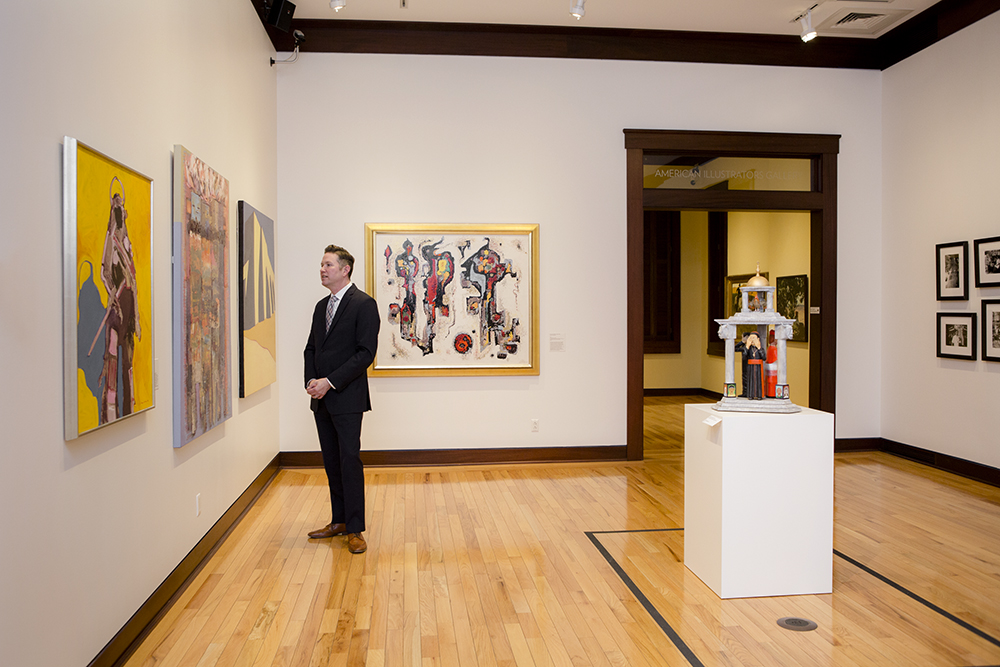 Do you have a vision of The Rockwell for the next 6 months? The next 5 years? 
For me, the first six months (or more) is really about learning and information gathering. I'm excited to hear what people love about The Rockwell and its work in the community. Beyond that, our strategic business plan for the next few years is to build the collection, enhance the visitor experience and become a greater community resource. Personally, I'm bringing my past experiences at other museums to these ideas to strengthen our work and ensure our success. Ultimately, I just want The Rockwell to be an essential experience for everyone who lives in or visits Corning, NY. 
Anything else to add?
My current motto comes from Mario Andretti via one of my 80-something-year-old friends, a philanthropist and great supporter of the arts in Midland, TX:
"If everything seems under control, you're not going fast enough."
---
Related Stories:
Rockwell Names Executive Director (Full Bio)                Kristin A. Swain Plans to Retire After 40 Years of Service