Nancy Doutt has been a reliable and enthusiastic volunteer with The Rockwell Museum for forty years! She works primarily in the library, cataloging and organizing the book collection, and also assists with special events when needed, always with a smile. Nancy is a true gem, a tried-and-true community volunteer. She was a regional Jefferson Award winner and the area's representative at the National Jefferson Awards in 2007.
---
When did you become a volunteer with The Rockwell Museum?
I have been a Rockwell volunteer since the fall of 1981 when The Rockwell Museum was preparing to move from the Baron Steuben Place to its new home on Cedar Street. Anthony Snow, the Museum's director at the time (1978-1983), was looking for someone to organize the book collection, and I was contacted by a volunteer organization. At the time, there were fewer than 500 books (two bookcases, as I remember). He wanted them organized by categories connected to the Museum's collection: Art, Bronzes, Western Interest, etc.
How did you manage this task?
I sought advice from The Rakow Research Library (Corning Museum of Glass) and Amon Carter Museum of American Art (Fort Worth, Texas). I was advised that with such a small collection, it would be best to "make up" a workable system. So that's what we did, and we used that system until we changed to the Library of Congress system several years later. I worked together with Bob Perry (retired Engineer for Corning Glass Works, member of Corning Friends of the Library and community volunteer) for many years re-cataloging the growing collection.
What is your favorite artwork in the collection?
My very first vision when asked the question about a favorite is the N.C. Wyeth painting, which is an illustration for "Vandermark's Folly" by Herbert Quick. Several ancestral uncles/aunts and cousins "went west," and that work makes me think of their incredible fortitude and bravery. But Deborah Butterfield's "Horse" comes in a close second. It has so much going on and I can look at it over and over again and find something new.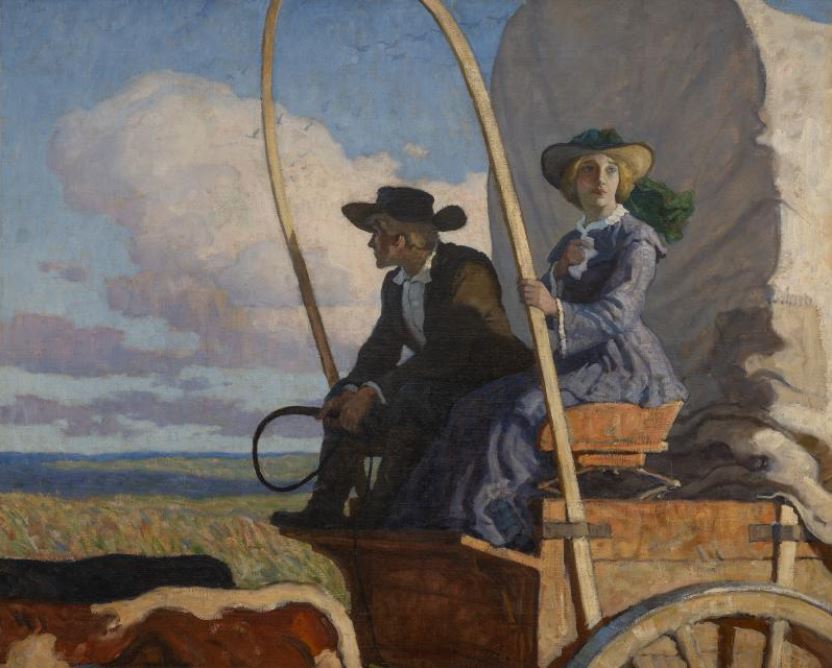 What changes have you seen during your time at the Museum?
At the same time the collection has grown, the use of the library has lessened; most research is done online. New books now chosen by the director or curator are usually based on an upcoming exhibition.
The staff and volunteers of The Rockwell Museum have always worked together as one family; that has not changed. During the early years, volunteers supplemented hospitality, education, security and sales. Now volunteers are primarily docents, with some assisting in other areas.
What do you look forward to each time you come to the Museum?
I look forward to each book that is added to the collection and to learning about art and artists. I plan to continue to catalog new books as long as that activity is needed (and as long as the only typewriter in the building continues to function).