The Rockwell Museum is pleased to announce the Judges' Choice winners of the Third Annual Gingerbread Invitational − an artful gingerbread competition and exhibition with a focus on landmarks and architecture from the historic region of Upstate New York.
[smartslider2 slider="92″]
The exhibition is on view now through December 31, 2017. Throughout the holiday season, visitors to The Rockwell will have the opportunity to cast their vote for their favorite gingerbread creation, selecting the Community Choice Award, the winner of which will be announced in early January.
On November 30, 2017, The Rockwell hosted an exhibition opening where a panel of judges announced three winners based on originality, use of materials, level of difficulty, and overall presentation. The panel included guest judges Gayle Ong of WETM 18 News; Marshall Hyde of Orchestra of the Southern Finger Lakes; and Ellen and John O'Hare, active members of The Rockwell's Board of Trustees.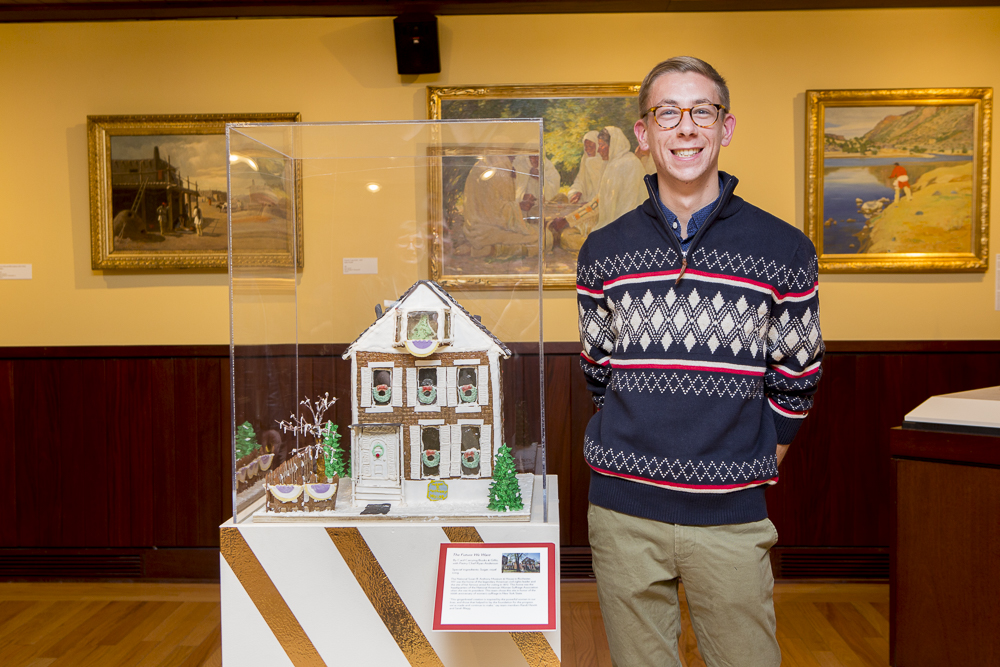 Pastry chef Ryan Anderson, in partnership with Card Carrying Books and Gifts, took the First Place and a $500 cash prize for his rendition of the Susan B. Anthony House in Rochester, NY entitled "The Future We Want." The precision, charming details, and inspiring message of the creation won over the judges.
"This gingerbread creation is inspired by the powerful women in our lives, and those that helped to lay the foundation for the progress we've made and continue to make," say team members Randi Hewitt and Sarah Blagg of Card Carrying Books and Gifts.
When asked of his win, Ryan Anderson said, ""It feels great! I wasn't expecting to win. It all took about 100 hours to complete."
LaDonna Costello won Second Prize for her rendition of the Eldridge Park Carousel in Elmira, NY, including the brass rings the carousel is famous for. This was her second year competing, having won the Community Choice Award in 2015.
"We gave especially high marks for whimsy and use of color on this piece. It's just so festive," said gingerbread judge John O'Hare.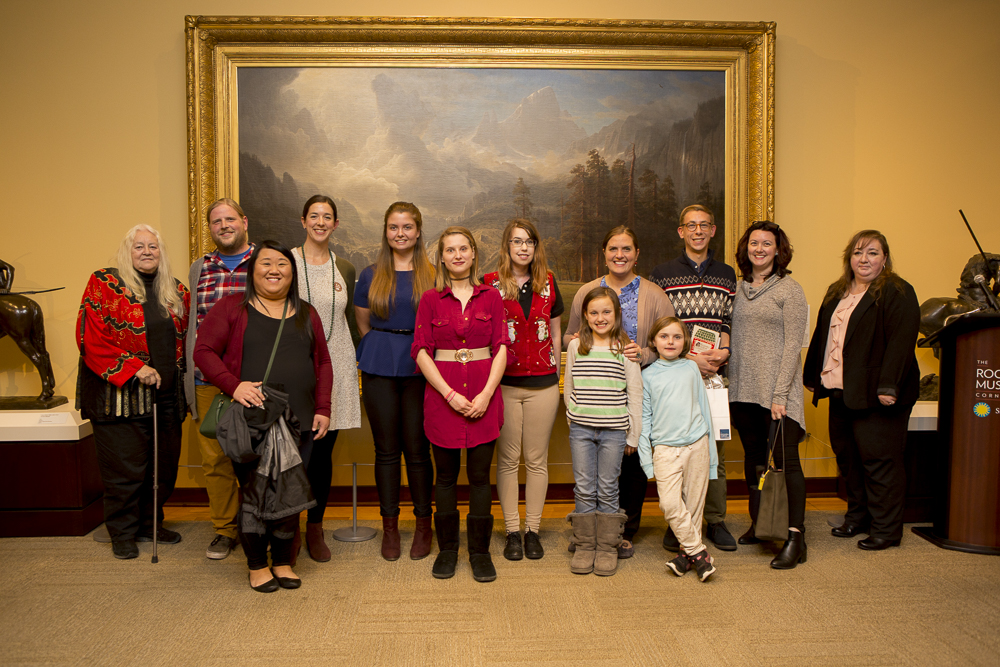 Friends Kristen Merritt, Christopher Knitter, and Amanda Gantert were awarded third prize for their rendition of the Elmira Heights Theater. The judges were taken by their clever use of materials and their ambitious design that features both the interior and exterior of the single-screen theater. This gingerbread creation even includes expired candies from the theater itself.
"The exhibition opening and awards ceremony was a huge success. But, we can't forget that the real coveted prize is the Community Choice Award – visit by December 31 to cast your vote," said Project Manager Willa Vogel.
Along with the exhibition, The Rockwell is featuring gingerbread-related activities in the Family Exploration Studio throughout the month, including a gingerbread Art Hunt, paper "candy" crown-making and a light board with gingerbread designs.