We're excited to highlight two important additions to The Rockwell staff from the last several months!
Rockwell Members (and future members) have been hearing more from Katharine Mead, who joins the advancement department in the role of membership and grants manager. Ned Milliken has been greeting visitors to the Museum and supporting the beloved Museum Store throughout a busy summer as the new retail and guest services assistant manager. Keep reading this staff highlight to get to know your Rockwell team!
---
Katharine Mead, membership and grants manager, joins The Rockwell staff after relocating with her family from Washington, DC. She brings a strong background from a variety of arts and cultural organizations, including The John F. Kennedy Center for the Performing Arts, the Smithsonian National Museum of American History and Mystic Seaport Museum. Her education includes a BA in American Civilization from Brown University.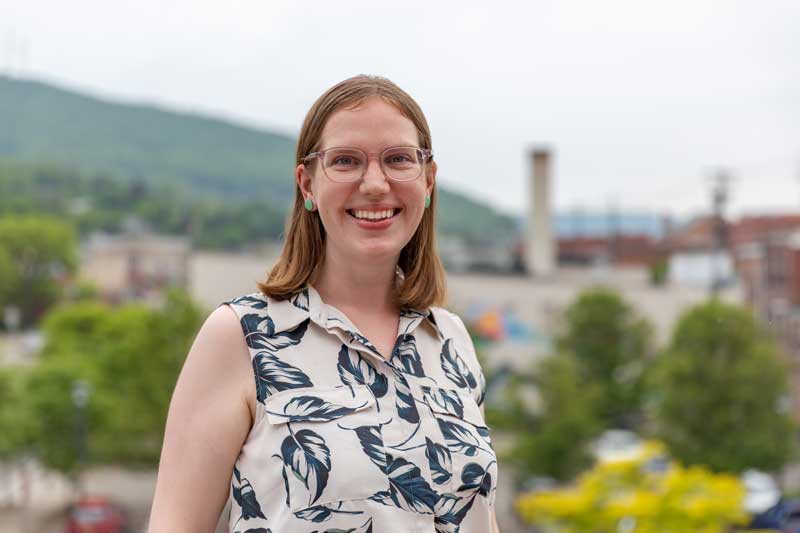 What are your first impressions of your new community so far? What are you looking forward to exploring?
When I meet someone in town and they hear that I love the outdoors, water, food, farms, and I recently became a parent, they usually say "Oh, you're going to love Corning." I think they're right! I also knew I would like it here when I read the plentiful plaques about local history and when I saw the library has a sewing machine and 3D printer.
What drew you to The Rockwell in particular?
I visit museums everywhere I go. During my job search, I kept learning things about The Rockwell that signaled to me it's a special place: innovative, proactive, opening spaces like the Art Lab, adding murals to the community, growing the impressive permanent collection with new works. I grew up in Owego, NY, so I visited The Rockwell Museum when I was younger. I know it's been a beloved part of the region for a long time. I'm delighted to be here contributing to the Museum's current work and bright future.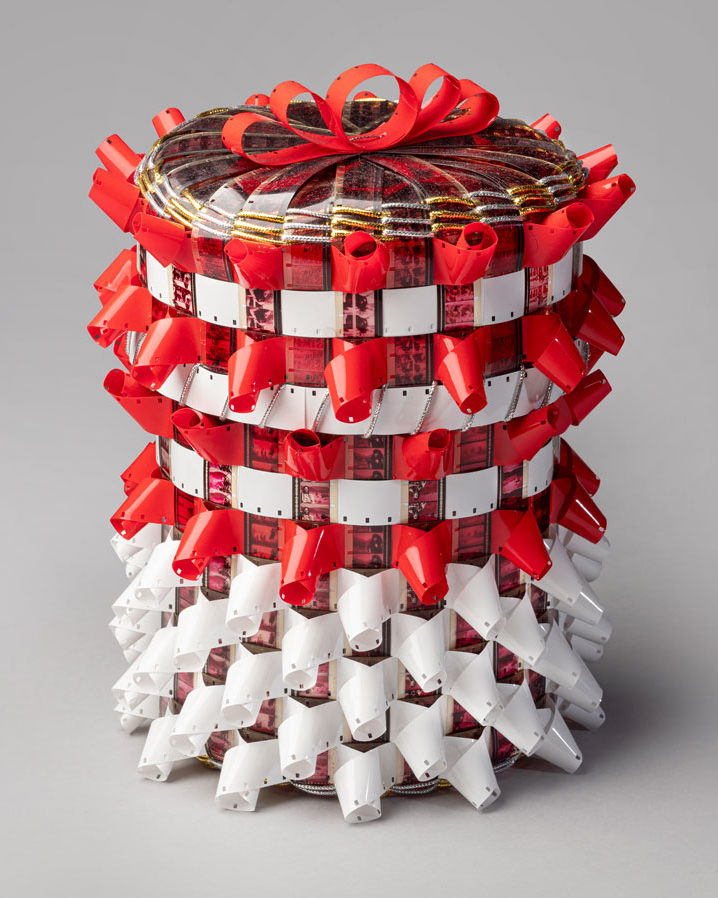 What kinds of projects do you have ahead in your new position?
We've been planning in-person events and I'm looking forward to meeting Rockwell members! I hope people tell me about their experiences and suggestions so we can keep membership programs thriving. I'm also familiarizing myself with our grants portfolio and thinking about new funding opportunities.
What's your favorite artwork in The Rockwell Collection as of now?
"Not All the Strawberries and Sugar Will Sweeten Wars of Conquest" by Gail Tremblay reminds me to take a second look. At first I saw a basket like the others in the display case, but then I saw it was made of camera film, a new material for traditional craft. The title is striking, too: there is no sweet war, but haven't we seen powers throughout history try to argue otherwise?
Anything else to add?
I work in museums because I believe they are useful and provide essential services for our lives today: a space for reflection, a trusted source of information, a convener of different voices and ideas. I missed museums during my 2020 pandemic isolation and it's been rewarding to see so many people back this summer.
---
Ned Milliken comes to The Rockwell with over 12 years of sales and customer service experience, including most recently at Old Navy in Big Flats. Ned is a graduate of Fredonia State University with a Bachelor of Arts degree in Theatre Administration and attended Corning Community College. As an Elmira native, Ned is eager to welcome you to the Museum and share his knowledge of the area with visitors as retail and guest services assistant manager.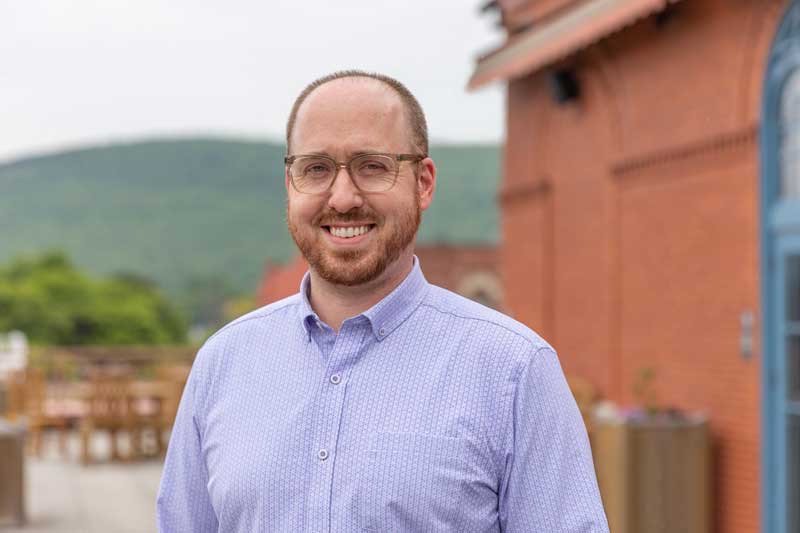 What have your first impressions been of your new position so far?
This is an exciting role! I work to ensure that each step of the retail process is covered; from receiving products, to creating creative displays,  to getting gifts in the hands of visitors. Each day is different! I am enthused to work for this organization that has created a culture of collaboration, inclusivity and creativity.
What drew you to The Rockwell in particular?
I have fond memories of visiting The Rockwell as a kid and have reconnected with the museum in the last few years through programs and networking events hosted here. I was excited to be able to assist in creating a positive experience for our guests.
What kind of projects do you have ahead in your new position?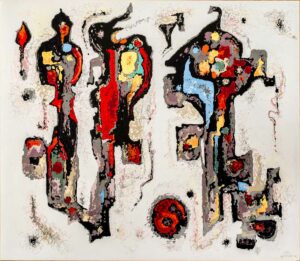 We just launched our new POS (point of sale) system at the beginning of August, which is greatly improving the retail experience for both our guest services staff and our shoppers and visitors. It also means we now have e-commerce in our sights for 2022, so you'll soon be able to purchase many of your favorite Museum Store products online from the comfort of your home.
We also have some plans for special sales days this holiday season! We hope to see you at Museum Store Sunday (November 28, 2021).
What's your favorite artwork in The Rockwell Collection as of now?
Emil James Bisttram Indian Ceremonial. I am attracted to this work because it is so different from what we consider traditional western American art. It invites everyone in a different way. What can you see?
Anything else to add?
Next time you're visiting please say hello! I really look forward to getting to know all the Museum regulars.