Posted 4/4/2022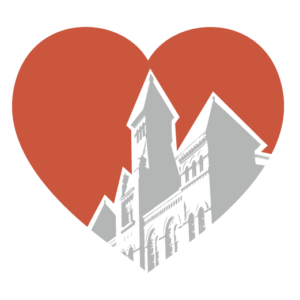 Members Matter! We are excited to celebrate Member Appreciation Month this May.
In 2020, we hosted the first Happy Hour with the Director livestream, an experiment to come together from our homes while the Museum was temporarily closed. Nobody imagined that two years later we would be hosting the tenth virtual happy hour! To celebrate all those lively discussions around art and drink, we've compiled some recipes and the artworks that inspired them. Check your mailbox! 
 
Visit the Museum in May to enjoy special exhibition openings and newly acquired artworks on view for the first time. Our annual theme of Spark! From Inspiration to Creation celebrates the spirited journey of creativity and that heady feeling of new ideas.
 
Thank you for supporting the Rockwell Museum's work. We hope to see you at a future gathering this summer—Members' first drinks are on the house!
May Member Events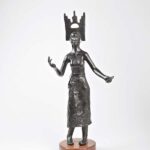 Friday, May 20 | 5:30 – 7 p.m. 
Exhibition Opening | Please Touch! The Art of Michael Naranjo
Join us for the opening of Please Touch! The Art of Michael Naranjo. Naranjo's sculptures, created in wax and cast into bronze, convey human figures, Native hoop dancers, eagles and bison as they appear in nature, as well as mythical creatures. Naranjo invites visitors to experience his sculptures as he does: by sense of touch. Please Touch! includes Braille labels and audio descriptions.
This exhibition is courtesy of Tia Collection, Santa Fe, New Mexico, and Michael and Laura Naranjo.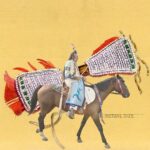 Friday, May 27 – Sunday, May 29 | 5 – 7 p.m. 
Extended Hours & Exhibition Preview | Objects in Motion: Wendy Red Star's Accession Series
See a preview of Objects in Motion: Wendy Red Star's Accession Series. Accession by Red Star evolved out of her Native Artist-in-Residence fellowship at the Denver Art Museum from 2016-2017. While in residence, Red Star used object card catalogues painted by Works Progress Administration artists that detailed the museum's holdings of Native objects. Clothing and personal regalia objects were hand-painted on small catalog cards with a written description on the reverse. The objects are beautifully rendered in watercolor by anonymous artists, who were often out-of-work commercial illustrators assigned to the Museums Extensions Projects during the 1930s-1970s. 
No registration required.
Members-Only Perks
Check your mailbox for recipe cards inspired by Happy Hour with the Director featuring Rockwell Collection artworks. 
Double Discount! Present the coupon you received in the mail or your Rockwell membership card during checkout in The Museum Store, or use code MemberMay20 for 20% off at RockwellMuseum.org/Store. Silver Dollar Society Members can call 607.937.5386 for an additional discount.

Not a member yet? Join or renew today and be appreciated!
Members gain exclusive benefits and privileges, all while supporting the preservation of The Rockwell's nationally-recognized collection and the growth of innovative programming and educational outreach initiatives.