Like you, The Rockwell team feels gratitude for everyone on the front lines; for the friends, family and colleagues that we're privileged to know and care about; for the businesses and organizations we love that are helping us maintain a semblance of old routines or navigate new ones; and for the resilience of our neighborhoods and communities.
We're also deeply thankful for our members. In recognition of your ongoing support and loyalty, May is Membership Month!
Although our doors are still closed and our recognition looks a little different this year, we're excited to offer some members-only digital programs as small tokens of our appreciation (as well as some additional benefits you can take advantage of any time this year).
Online Events

Members-Only Live Stream: Tea with the Curator
Cozy up with your favorite blanket and join Curator of Collections and Exhibitions, Kirsty Buchanan, for a cup of tea as she shares stories about artworks from the collection. Click through the links below to learn more and register!
Tuesday, May 12 | Blanket Stories
Wednesday, May 27 | Roger Shimomura
Members-Only Live Stream: Happy Hour with the Director
Grab your favorite cocktail (or mocktail) and join Executive Director, Brian Lee Whisenhunt, as he discusses an artwork from the collection and teaches you how to make a delicious cocktail inspired by the work. Click through the links below to learn more and register!
Live Stream Lecture: Kara Walker and History's Shadows | Thursday, May 28
Sarah Newman, PhD, Curator of Contemporary Art at the Smithsonian American Art Museum, takes a focused look at Walker's series of prints on the Civil War. 
Members-Only Benefits in May and Beyond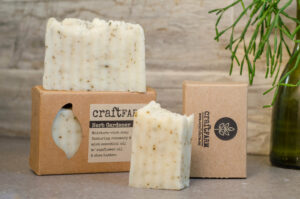 Members Favoritism Online Exhibition
Explore eMuseum and then use this form to tell us about your favorite Rockwell artwork! Your contribution will be be featured on The Rockwell's social media channels.

Extra 10% Off in The Museum Store
Present your membership letter at any point throughout 2020 for a one-time 20% discount. You can also purchase gift certificates to The Museum Store through the Gaffer District's Buy Now, Shop Later! program and still get 20% off when we reopen.
Free Gift
This year, we shopped local. Once we reopen, stop in for a goody bag featuring handmade Craft Farm soap and tea from our very own Soul Full Cup. 
Membership Extension
Recruit a new member at any point throughout 2020 and receive an additional 2 months FREE to your own membership. Just have them put your name in the 'referred by' field on our online membership form.
Our member community has rallied around us during this trying time and for that we are immensely grateful. You continue to fuel our creative spirit, and we hope we continue to fuel yours. Until we can welcome you into the Museum again, be well and safe.
Questions about Membership Month? Contact Brett Smith