Looking for something to do for Martin Luther King Jr. Day?
The Rockwell Museum and Corning Museum of Glass (CMoG) invite you to spend your day off exploring the museums for FREE on Monday, January 16, 2017. Both museums are open from 9 a.m. – 5 p.m. and are offering free admission for all ages. Also in Corning, 171 Cedar Arts Center's "Houghton Gallery" is free and open to the public beginning at 9 a.m. 
"The Rockwell believes in advancing the desire of our founding collectors, Bob and Hertha Rockwell, to make the collection accessible to as many people as possible. Our commitment to offering authentic educational and arts experiences to our steers our work every day. That's why we're proud to offer free admission for all ages on Martin Luther King Jr. Day this year," says Beth Manwaring, marketing and communications director.  
What to see and explore at The Rockwell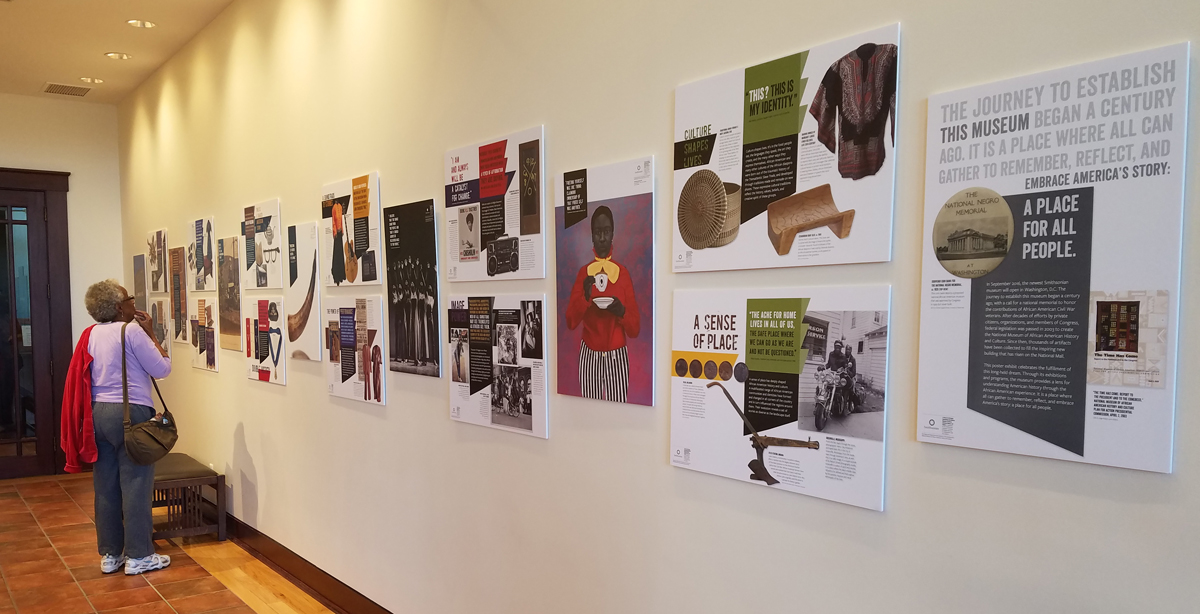 As the only Smithsonian Affiliate museum in Upstate, NY, The Rockwell has the unique privilege of bringing Smithsonian exhibitions and programming to Corning. On view in recognition of the new Smithsonian Museum of African American History and Culture, The Rockwell is currently hosting the historic poster exhibit, A Place for All People. This installation evokes the power of oration and freedom stories, the brilliance of artistic achievement, and the soaring heights of cultural expression, philosophy, sports, and politics. The poster exhibit visually narrates the African American community's powerful, deep and lasting contributions to the American story. A Place for All People is generously supported by the Smithsonian Institution's Office of the Provost.
More to do for families at The Rockwell:
Arts Hunts, I-Spy Games, and creative activities in the Family Exploration Studio – your destination for authentic, un-plugged play!
Explore art about the American experience – featured galleries represent the works of Andy Warhol, the Taos Society of Artists, and masterworks of Remington and Russell.  
Made in America, Native American handmade and fair trade selections in The Rockwell Museum Store (generous discounts on MLK Day)
What to see and explore at The Corning Museum of Glass
A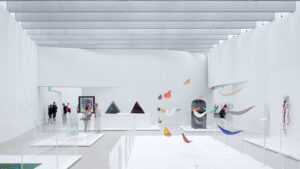 t CMoG, visitors can see glass, see glass being made, and make glass themselves! Take an in-depth look at this material that inspires and delights so many. Explore 35 centuries of glass history, discover scientific advances made possible by glass, and see the best of the last 30 years in glass in the new Contemporary Art + Design Wing. 
Don't miss your last chance to see Revealing the Invisible: The History of Glass and the Microscope on display at the Rakow Research Library until March 19.
Warm up at the hottest winter destination in the northeast! CMoG offers live hot glass demonstrations all day, every day.
Check out our life-size snow family on display in the Museum Shops, along with their snow dog Pi-Rex! Make a snowman of your own by scheduling a Make Your Own Glass Experience at The Studio (fee, book ahead).
Take a closer look at our galleries with the Winter Wonderland scavenger hunt, the perfect family activity.
See new work in the Contemporary Art + Design Wing, including Virtue of Blue, a chandelier constructed of butterfly-shaped solar panels. 
Corning Museums give back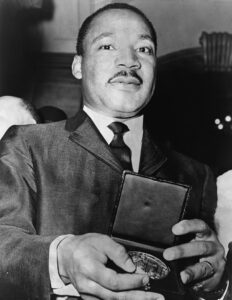 "What are you doing for others?" Dr. Martin Luther King Jr. once asked.
According to the Corporation for National and Community Service, each year Americans across the country answer that question by coming together on this holiday to serve their neighbors and communities. Corning museums are following suit. 
Employees from both CMoG and The Rockwell will spend time volunteering at several locations throughout the community, including The Food Bank of the Southern Tier and United Way of Corning.
"Our local community supports us throughout the year, and our staff is taking this opportunity to show our appreciation through community service," said Kris Wetterlund, director of education and interpretation at CMoG.