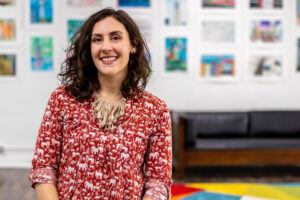 You might have noticed The Rockwell and other museums around the U.S. launching "museum from home" resources in the past several weeks, designed to help supplement your distance learning school activities and keep your students engaged and entertained. We know you're probably balancing your home turning into the office, school, gym and playground and have a lot of other things to think about besides teaching your child art! However, art-making lowers stress and improves focus for children and adults alike. This blog series offers some tips and tricks for incorporating art into your new routines.
Our society has turned the word "artist" into an intimidating label that has to be earned. If you don't think of yourself as an artist or "art person," it may be tempting to skip art time or conclude that your kids just aren't that into it. If this sounds like you, or if you love art but aren't sure where to begin, check out these simple suggestions to reap the benefits of art-making.
1. Keep Your Supplies Handy
More important than facing your belief that you are "not an art person," or creating a dedicated art corner stocked with the top 10 essential supplies, keep art supplies accessible and handy. You want your space to be available for shorter sessions. As little as 20 minutes of art time a day can make a big impact. Whether you're using your dining room table for an hour a day or your kids have their own furniture that can be dedicated to art, don't pack everything back up and store it in the closet after every art project. If you can, pick up a few sturdy organization bins without lids that you can easily throw everything back into once art time is over. Plastic party tablecloths work well for covering your area and protecting your furniture from messes, and are reusable. If they get covered in paint, rinse it off or let it dry and use them again the next day. The key here is that set up and clean up are quick and easy. If art time is bookended by 20 minutes of set up and 20 minutes of clean up, it will never seem worth it. Your kids should clean their own paint cups and brushes, though – trust us, the art teacher makes them do that at school!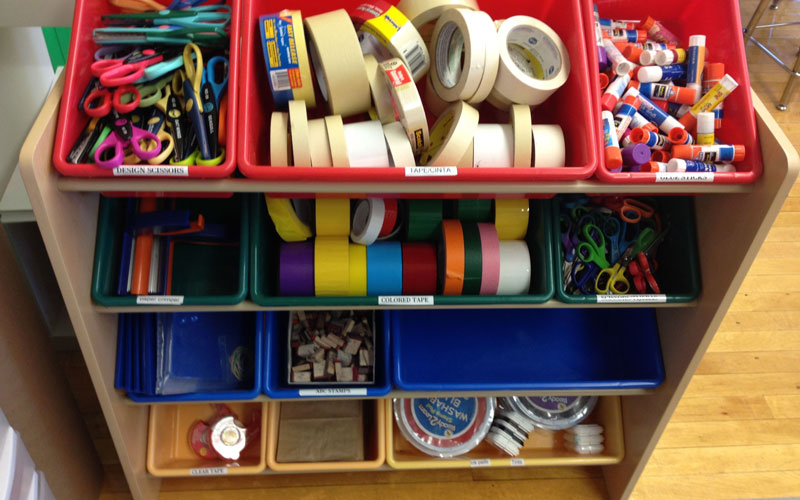 2. Balance the Arts and Crafts
We're not talking about the hierarchy of "art" and "craft;" oil painting and basket weaving are both art. We mean the distinction between creating step-by-step projects for a specific finished product, and creating things that allow a little more personalization and creative expression. If you've visited the KIDS ROCKWELL Art Lab, you'll notice that we do provide step-by-step instructions for some of our projects, but each person's creation will still look very different.
The difference here is between an "activity" and a learning experience. If you're exploring the Internet for projects, look for things that will necessitate some independent choice and problem solving, even if that's as simple as how many pipe cleaners they're using. Some of our favorite activities are the sculpture prompt from "Horsing Around" and the "Family Collage" activity. These are examples that provide a structure, but still require choices about form, space, and color.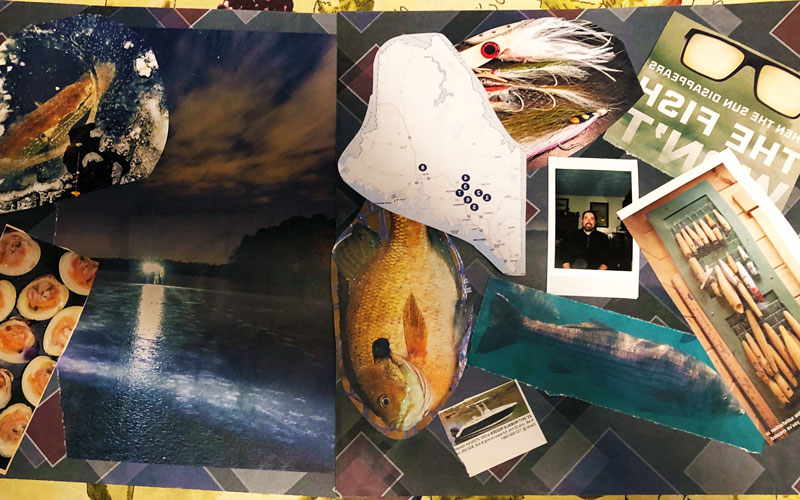 3. Join In! (Sometimes)
Is setting up an art project and walking away essential to getting some work done from home? Absolutely, we support this. But sometimes, sit down and join your kids at the day's project. For those of us who are teaching art while not considering ourselves artists (the author included), there's nothing more helpful for guiding your students through a project than actually doing it yourself. This can help you talk through their questions and set them up for success. When kids have their caregivers actively participate in a project with them, it may inspire and energize them to be more engaged in the art project. Even if it's just for 20 minutes, kids will enjoy the quality one-on-one time with you. Also – you probably knew we were going to say this – stopping to create and direct attention away from screens and your to-do list for 20 minutes is going to improve your focus for the day, squeeze in a bit of quality time with your kids and might make planning art time a little bit easier next week!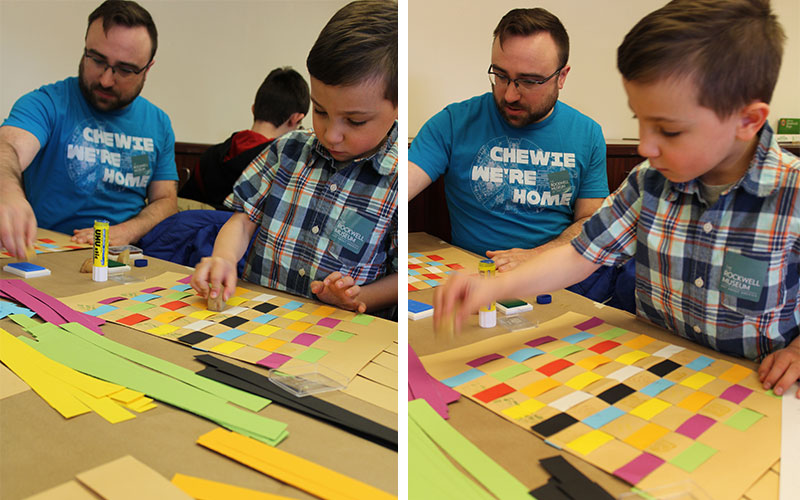 Still Have Questions?
The author of this series has taught art classes for 5 to 13 year olds in one room at one time, does not hold a fine art degree and boldly leads parents with infants through museums. If you have specific questions about how to tailor a lesson to your multiple ages at home or how to get the most out of your DIY art curriculum, ask me anything!
Kate Swanson
swansonk@rockwellmuseum.org