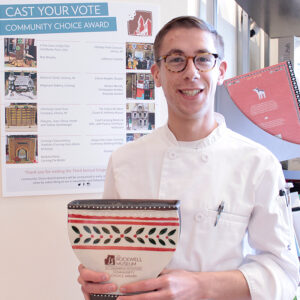 The Rockwell Museum is pleased to announce the Community Choice Winner of the Third Annual Gingerbread Invitational — an artful gingerbread competition and exhibition with a focus on landmarks and architecture from the historic region of Upstate New York.
The Community Choice Award, chosen by museum visitors' votes, goes to Ryan Anderson, for his stunning, meticulous rendition of the Susan B. Anthony House, in collaboration with Card Carrying Books. "This is amazing," said Anderson, "and unexpected!"
Ryan has won a beautiful handmade trophy by local artist Colleen McCall, as well as $250 in cash.
In the past, the community votes have differed noticeably from the Judges' Choice — this year, however, they lined up exactly with the awards ceremony, with Eldridge Park Carousel by LaDonna Costello just a handful of votes behind, and the Heights Theater by Kristen Merritt, Christopher Knitter, and Amanda Gantert just another few votes behind that. A total of 2,276 visitors voted this year – thank you for your participation!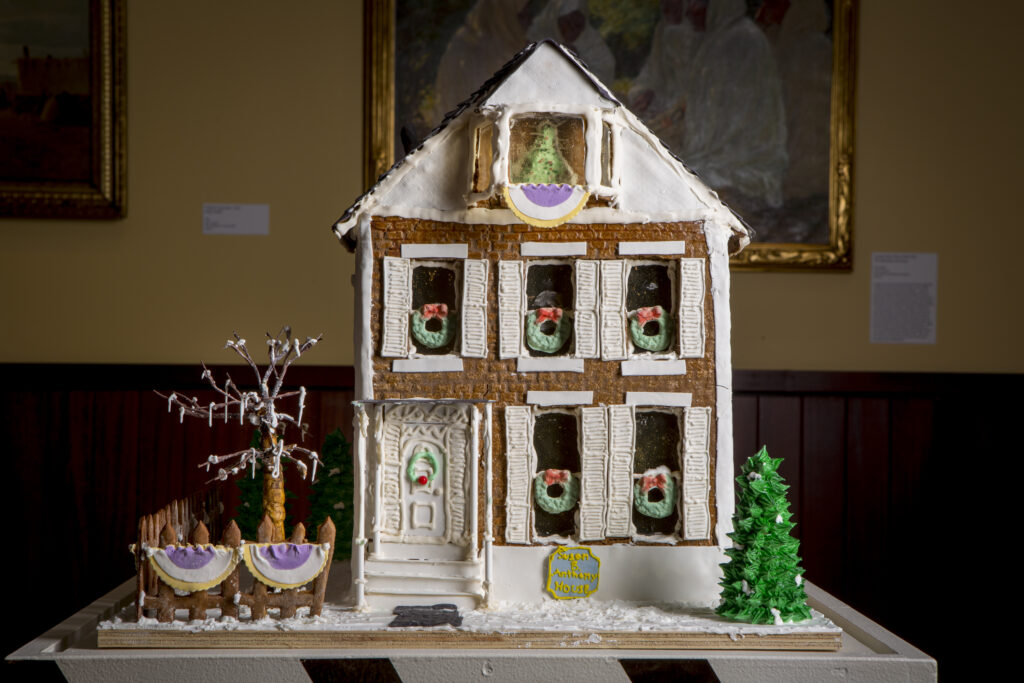 Congratulations to Ryan and our friends at Card Carrying Books!