The Silver Dollar Society, The Rockwell Museum's largest donor group, expands the art collection each year through acquisition. Support toward the purchase of works of art ensures that the unique collection of art is available for future generations of the region.
On Friday, September 26, two new pieces of contemporary American Indian Southwestern pottery were unveiled at the Silver Dollar Society Annual Recognition Event. The first piece, a lidded jar with birds by artist, Christopher Youngblood, is important for many reasons. The selection is very timely. Christopher just won the prestigious "Best of Pottery" award at the 2014 Santa Fe Indian Market last month. Indian Market is the largest Native American arts market in the world, featuring more than 1,000 Native artists. Also, Christopher is the son of noted potter Nancy Youngblood and a great-grandson of Margaret Tafoya, both artists represented in the Cameros collection now on display at The Rockwell. Chris has been featured in Native People's Magazine as one of the "Next Generation Emerging Potters." This new beautiful bowl by Christopher is an example of his perfectionism; perfectly balanced with highly polished designs.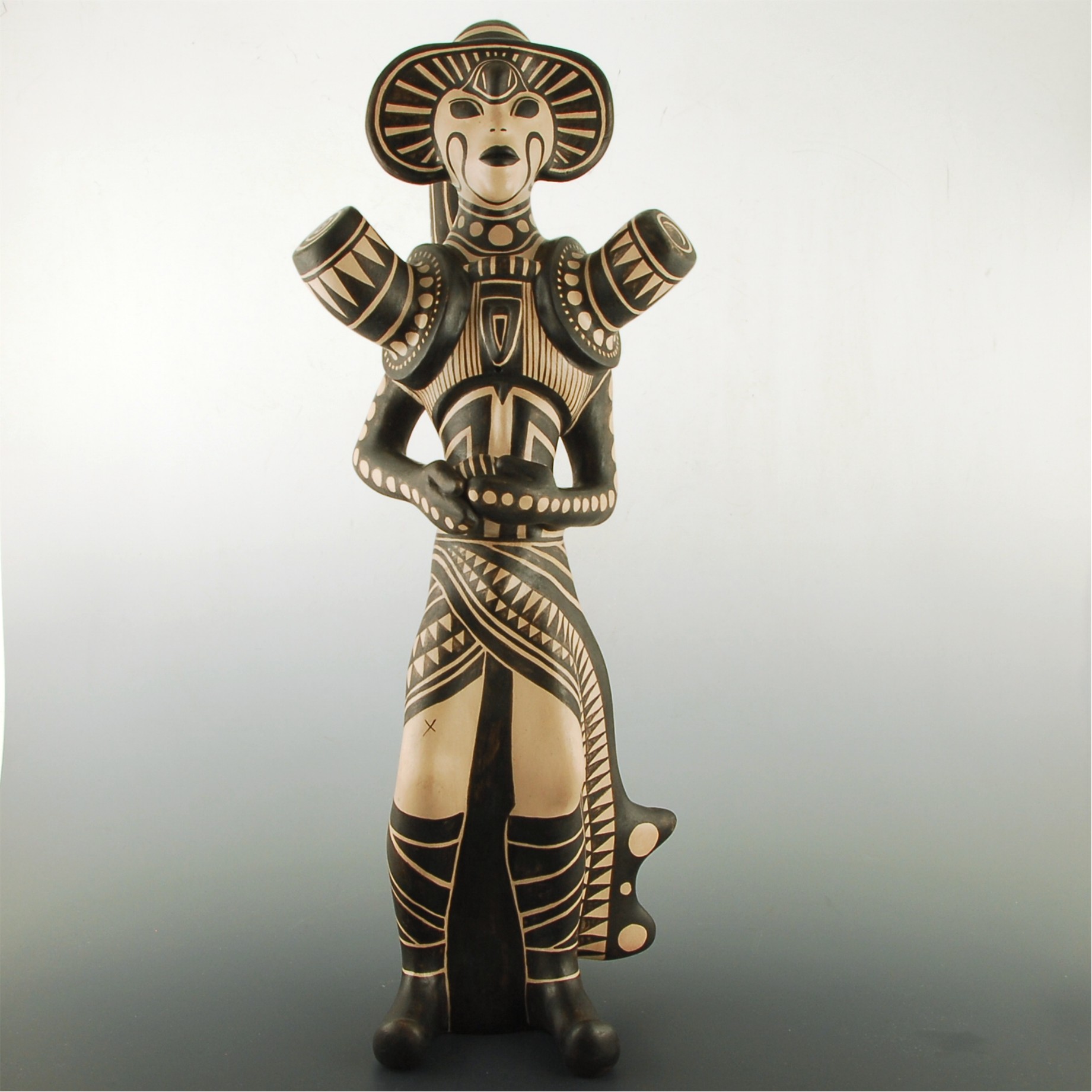 These pieces were donated in memory of the late Bryan J. Lanahan, former Museum Trustee and longtime patron of The Rockwell Museum. Bryan was a founding member and co-chair to the committee that formed the Silver Dollar Society.
The second piece of pottery, entitled "Ancient Elder" is by famed potter, Virgil Ortiz. Like Christopher Youngblood, Ortiz hails fro
m a long family line of traditional potters. Most noted for his collaboration with Donna Karan, Virgil is sought out by celebrities, royalty, and collectors alike for his innovative artistry — combining art, history, décor, fashion, video, and film. Ortiz's exquisite clay works are exhibited worldwide from the National Museum of the American Indian in New York, to museums in The Netherlands, and Paris, France and now in Corning NY at The Rockwell Museum. This figure is part of Virgil's Pueblo Revolt series and is made with native clay and is traditionally fired.