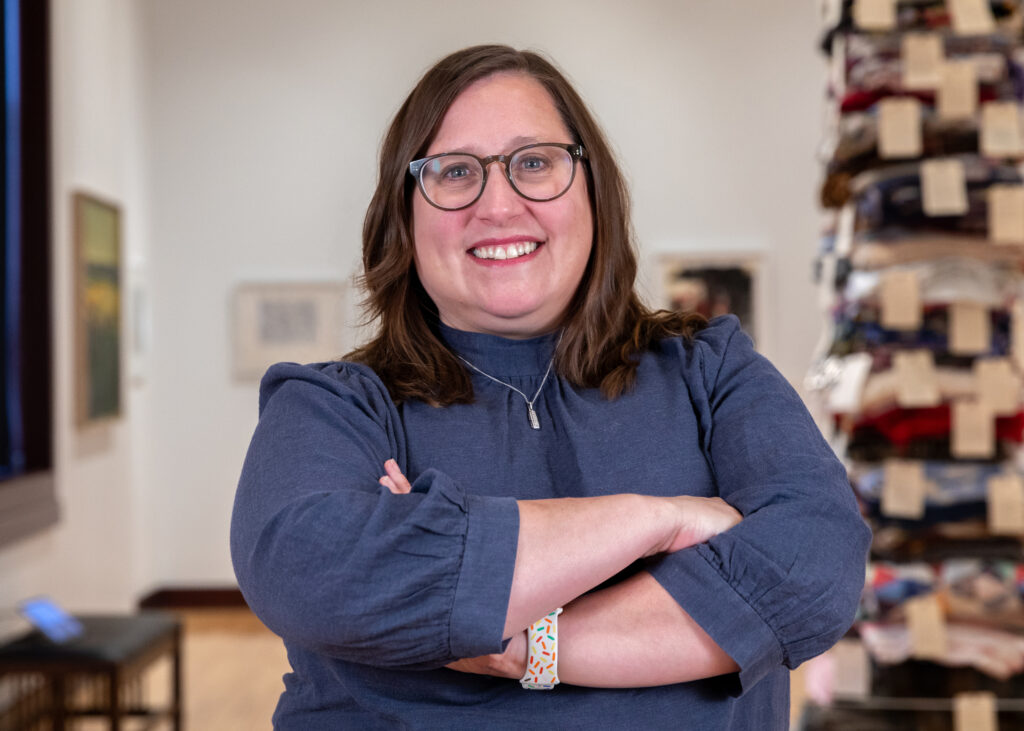 The Rockwell is excited to introduce the latest addition to our team, Amanda Lett, the new curator of collections and exhibitions.
Amanda completed her PhD at Boston University in American art in 2019. Since 2019, Amanda has served as curatorial assistant in the American Painting and Sculpture department at the Museum of Fine Arts, Houston. While there, she was involved in exhibition interpretation for the permanent American galleries and special exhibitions. She was also a member of the cross-departmental team that worked on redesigning and reinstalling the permanent American collection in advance of the reopening of the museum after its most recent expansion in 2020.
Amanda's other experience includes work as a guest curator at the Worcester Art Museum, serving as a graduate research intern at the Museum of Fine Arts, Boston, a position as a curatorial assistant at the Boston University Art Gallery and a stint at Gilcrease, one of our Museums West sister institutions, as their registrar. Amanda also has extensive experience as an educator at the university level, numerous publications and a lengthy list of exhibitions she has curated or contributed to.
Rockwell Members can look forward to Amanda's upcoming lecture (January 2024) with highlights from her dissertation, Valuable Paper and Counterfeit Presentments: Alfred Jones, the American Art-Union, and Antebellum Bank Note Engraving. In the meantime, we know you will all be welcoming to her as you find her settling into the Corning community.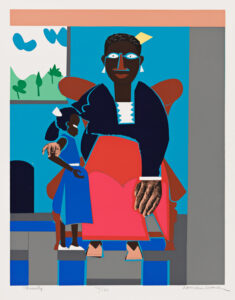 ---
Amanda – What drew you to apply to The Rockwell Museum?
I knew about the Rockwell from my work at the Gilcrease in Tulsa. When the job became available, I looked at the collection online and realized it was an amazing combination of the Art of the American West that I had worked with so often at Gilcrease, plus this infusion of contemporary art that expanded the story of art in the US. That was exciting to see, and I felt like the Rockwell would be a great fit!
What are your first impressions of your new community so far? What are you looking forward to exploring?
Corning is delightful! The town has a very creative energy and everyone has been so nice and welcoming. I'm looking forward to experiencing all four seasons again, checking out the regional festivals, and exploring the state parks and lakes around the area. I also love being within walking distance to great restaurants and a movie theater.
What kinds of projects do you have ahead in your new position?
I'm learning that things are always busy at the Rockwell! We're already working on the exhibitions for 2024 and planning for our big collection reinstallation in a few years. We're also getting new collections management software and are always looking for new acquisitions that can help us tell the story of American art in a deeper, more meaningful way.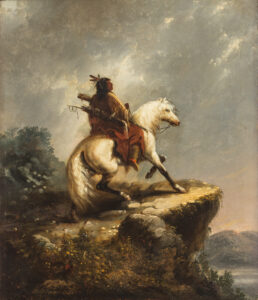 What's your favorite artwork in The Rockwell Collection as of now?
This is a hard question! Right now, I'm very happy to work with art by Alfred Jacob Miller again. He's one of my favorite 19th-century artists, and works like Crow Chief are so stunning. I'm also excited to see Romare Bearden and Diego Romero in the collection.
What would you like to say to your new neighbors and future Rockwell friends?
I'd say, "Hello! I look forward to meeting you all and telling you about the exciting work we're doing here at the Rockwell!"