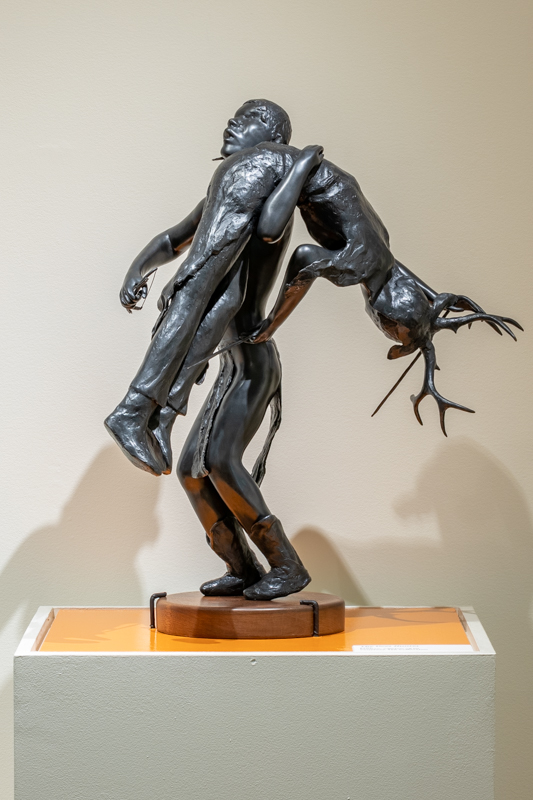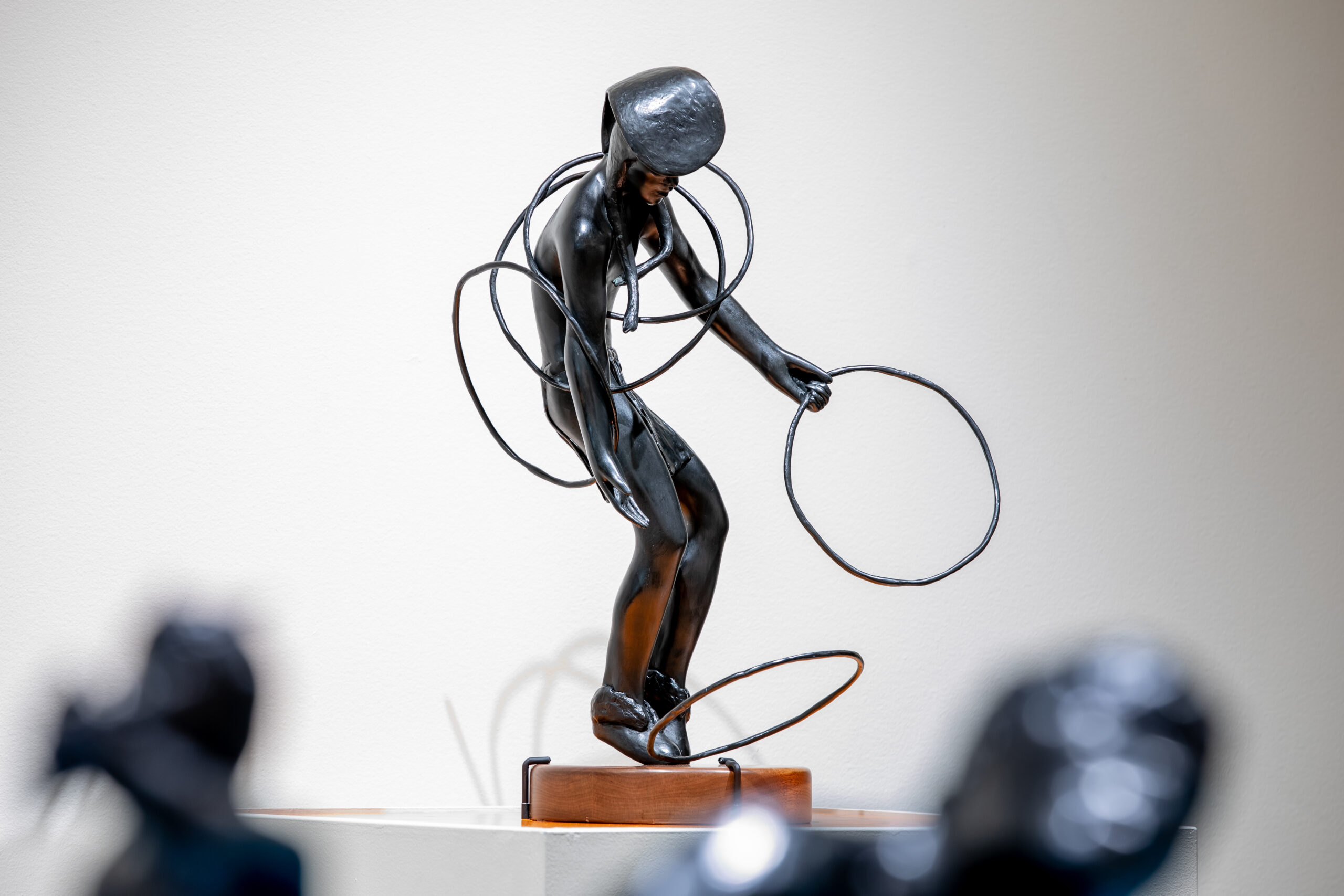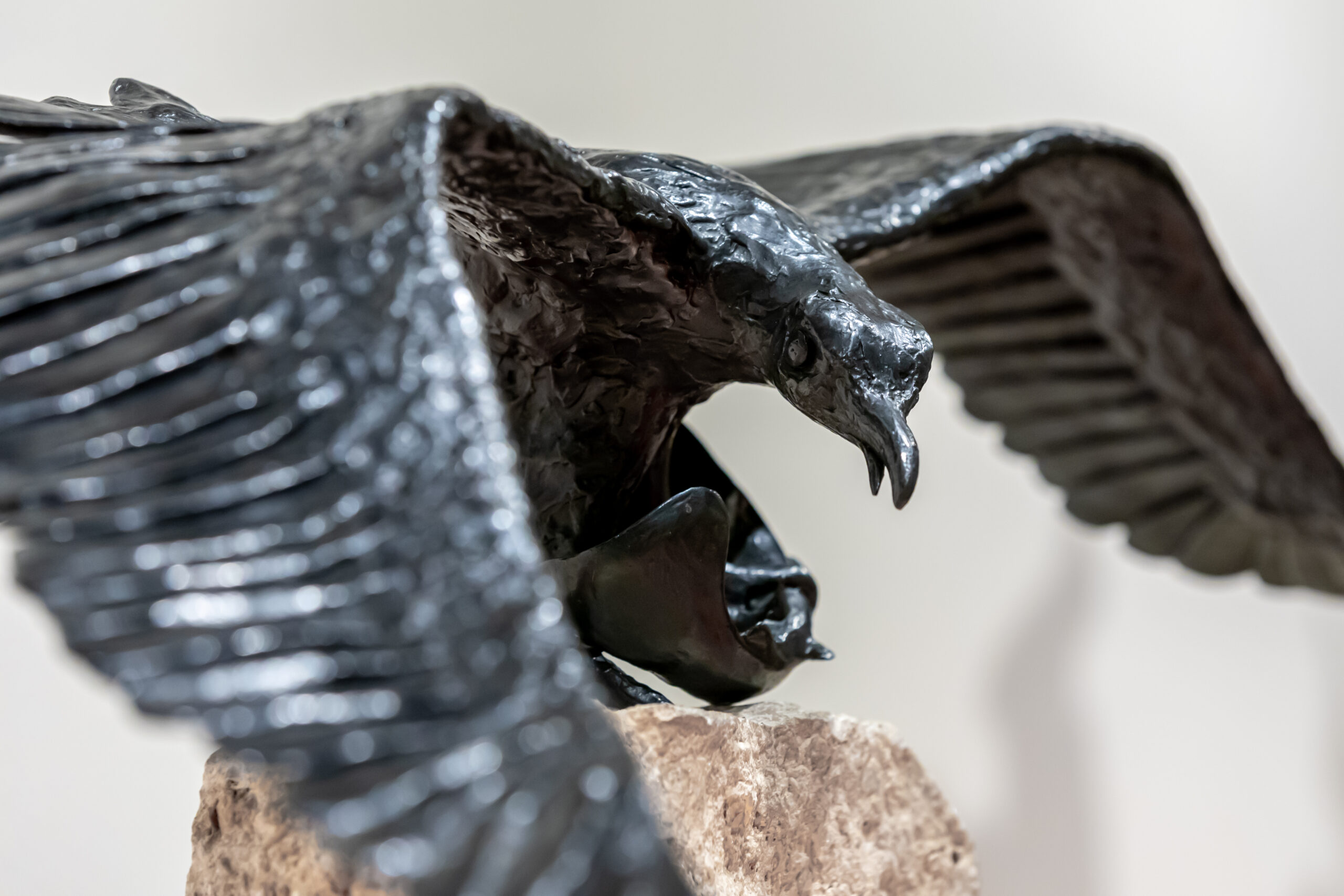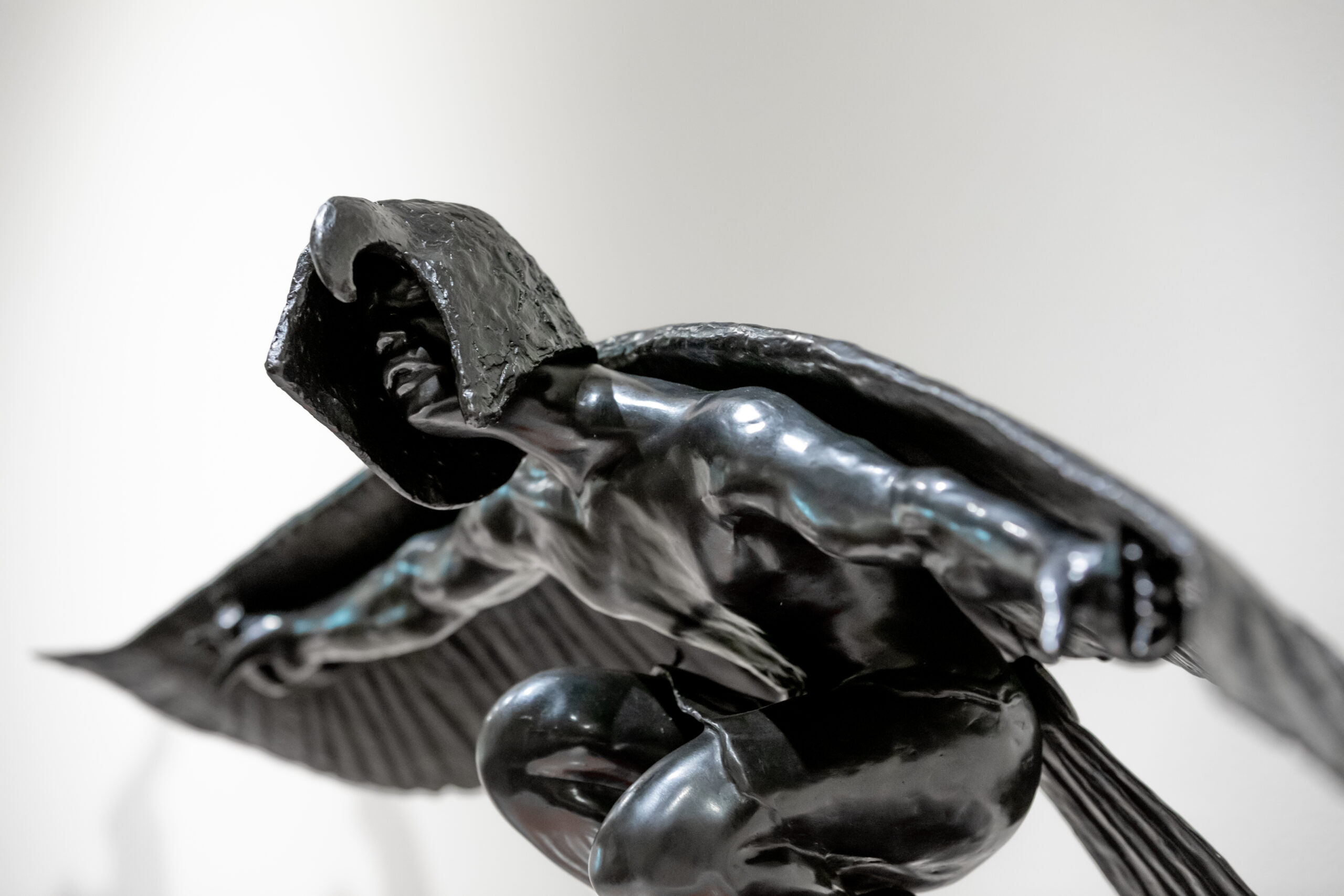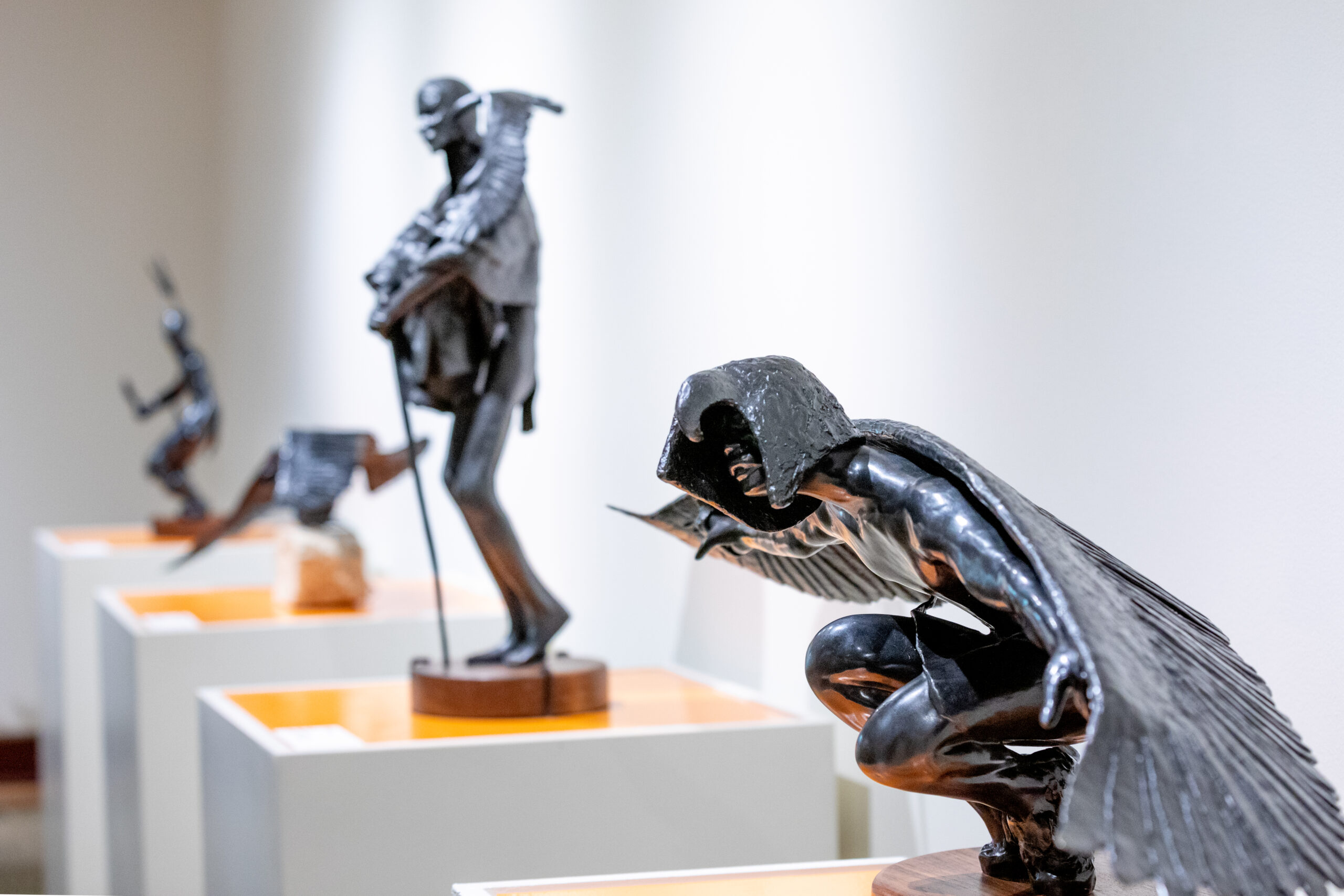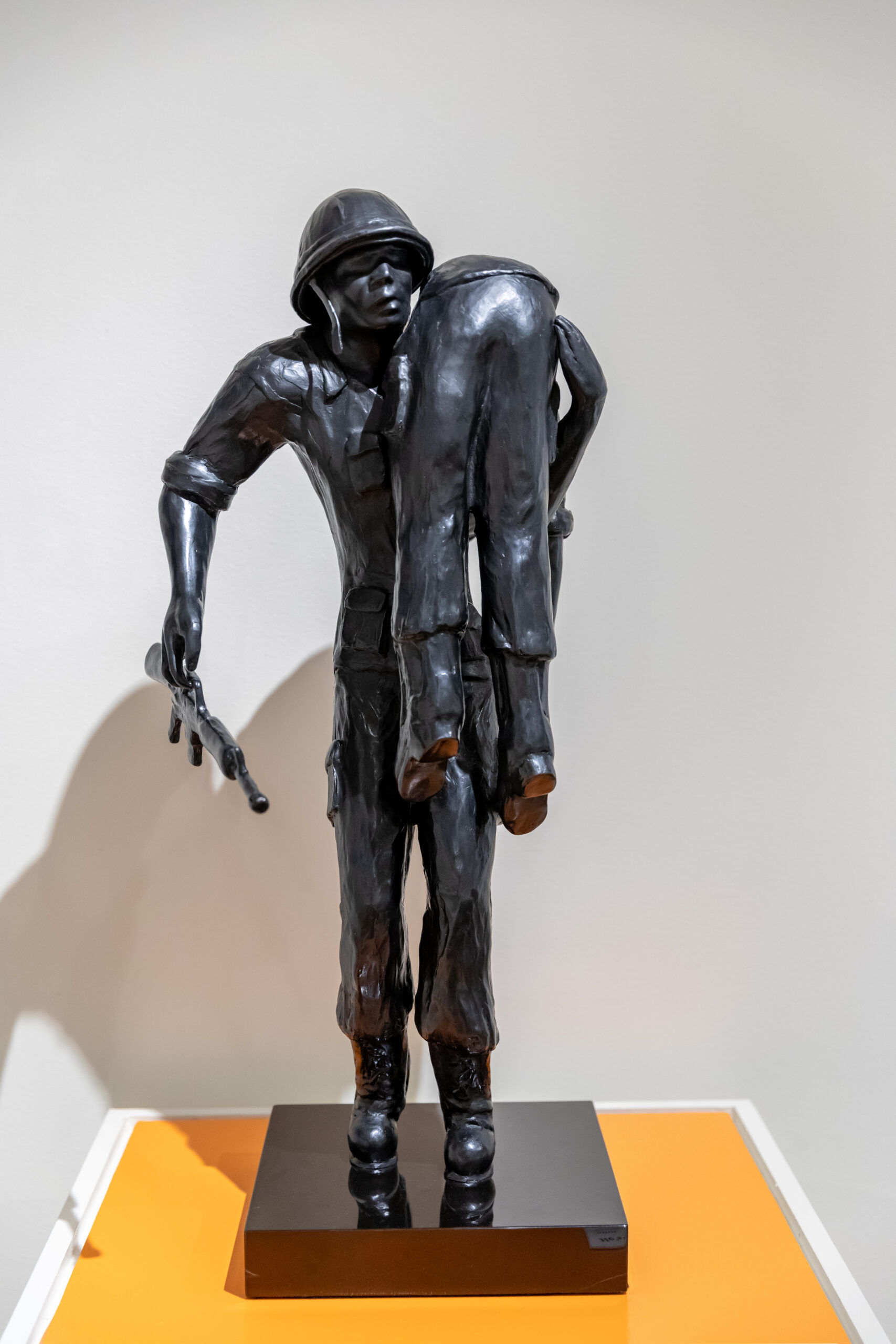 "Sometimes every once in a while, I will be sitting there and an image floats into my mind's eye. I can literally see it in my mind's eye, and then it disappears. I've captured that picture forever in the storage banks of my mind. I'll sit down and create it." – Michael Naranjo
Naranjo's sculptures, created in wax and cast into bronze, convey human figures, Native hoop dancers, eagles and bison as they appear in nature, as well as mythical creatures. His ideas come from memories and life experiences, and his pieces have become more fluid over the years as his technique evolved, he said. The exhibition features examples of his work spanning 1972 to 2012.
Naranjo invites visitors to experience his sculptures as he does: by sense of touch. This exhibition includes narrated audio labels, as well as Braille text available at the Museum Admission desk.
"Suddenly finding myself blind, and with minimal use of my right hand, I had to learn to depend on recall-of-images I remembered from when I could see.  At times, there was a lot of trial and error involved in my creative process, but I was determined to find a way to work through my disability. I found that I couldn't use tools because I couldn't 'see' what the tools were doing, so I relied on my left hand to do the 'seeing' for me when I worked in clay or wax. These are the pieces I have cast into bronze. Over the years, my blindness has made me realize that, for me, the feeling of the piece becomes more important than intricate detail. My work is representational. The patina I choose for my bronzes is matte black, which has become my trademark, as this is the color I see." – Michael Naranjo