For better or worse, 2021 has finally arrived, and The Rockwell is introducing its annual theme – Environments Examined. Today, Brian Lee Whisenhunt, executive director, explains what this means for the Museum, and for our members and visitors.
What inspired the theme?
The Rockwell Museum collection contains numerous works related to the landscape, from Albert Bierstadt's monumental Mount Whitney from the late 19th century Hudson River School to Wayne Higby's more recent raku masterpiece Midsummer's Bay. So, on tours, in programs and internally, we often talk about the natural environment from the perspective of these artists.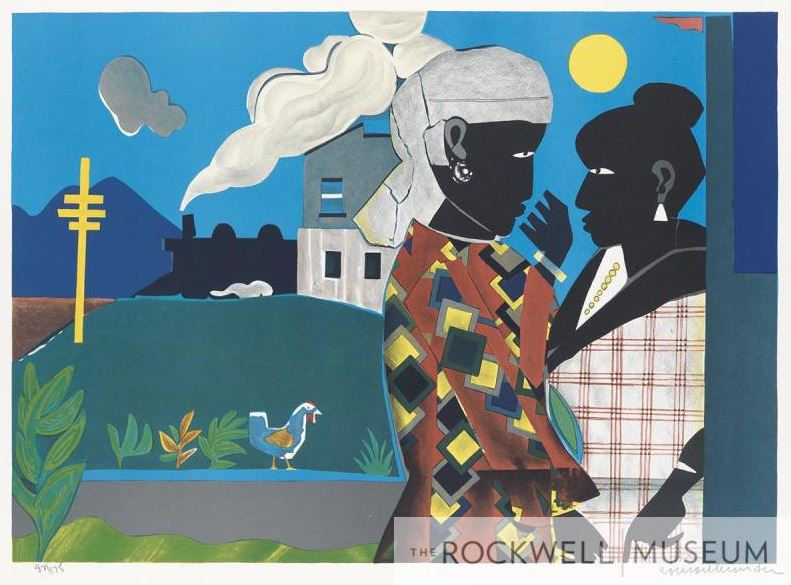 But more recent additions, like Julie Hart Beer's A Quiet Pond and Romare Bearden's The Conversation, have asked us to consider how gender or race might impact the perspective of an artist creating works reflective of the American landscape. Other artists in the collection like Roger Shimomura, Jason Garcia and Martine Gutierrez have inspired conversations about how people not being authentically represented in media and often othered by the dominant cultural environment might influence artists to present themselves and the culture around them in a completely different way.
Environments Examined, which investigates the myriad ways artists engage with, connect to or interrupt the natural, built and social environments really evolved out of the numerous engaging conversations that arose from our program themes Questioning Identity in 2019 and Advancing Women in 2020. With the exhibitions, programs and events we've planned for 2021, The Rockwell has moved beyond thinking about environment relative only to the ideas of landscape, the natural world and ecological considerations. We are broadening our perspective to include not only how artists are inspired by the natural world, but also how they influence/are influenced by the built environment or how societal position and/or constraints might be the basis of their work—or in many cases, a Venn diagram of overlapping influences from two or three of those concepts. 
Why is this topic important to the Museum – why now?
In the past year, the theme and the conversations we wanted it to inspire have become more relevant than ever. The pandemic has caused all of us to consider the built environment in ways we never would have imagined.
For many, home has become a monotonous space that is still protective from the pandemic dangers of public spaces and community interaction. At the same time, sheltering-in-place also exposed the inherent danger home can have for people in abusive or unsafe situations. It has also underscored the increasingly precarious prospect of affordable housing for those working frontline and service-industry jobs.
The catastrophes caused by climate changes, like the fires in California, have made us look more deeply at how our treatment of the planet can have increasingly negative implications for the natural world—including ourselves. And, the systemic racism that has led to the killing of Black Americans, and the subsequent protests have forced the consideration of privilege and the subjugation of people of color. So, while exhibition and program planning is done far in advance of any year and some of these ideas may not be literally represented as part of our offerings this year, these concepts do guide our thinking and provide a foundation for the conversations we hope to spark.
What can visitors expect to experience this year? What is not to be missed?
There is so much I'm excited for our visitors and audiences to experience this year—it's an incredibly full schedule of exhibitions, virtual programs, music, lectures, art-making and more—which makes it hard to play favorites. But part of what pleases me the most is a result of a challenge we received via feedback from our visitors and members—to represent this region to our community and the visitors who travel to see it. From the opening of the Haudenosaunee gallery in 2017 to our Bare Bones Café program in 2018, this is something we have been working on. In 2021, we have multiple exhibitions that explore the Finger Lakes from a variety of perspectives including Nathan Benn's photographs of the region for National Geographic in 1976; prints by Robin Tichane, an artist who was raised in our community and died from AIDS in 2005; to Chris Walters' glorious representations of the diverse people who populate our community—it's going to be exciting to reflect our visitors back to themselves in the galleries.
I'm also thrilled we're featuring Grammy-nominated musician Amythyst Kiah as part of our virtual concert series—her music was on heavy rotation in my home over the holidays. I'm also excited we were able to not only extend the run of Elaine Ng's inspiring installation for our ANTIGRAVITY project, a circle, a line, an arc, through the entirety of 2021, but also invite her to share other aspects of her intensely investigative work in our Spotlight Gallery this fall. And I love that our first program of the year is a lecture by Katherine Manthorne on Elizabeth Greatorex and her contributions to the Hudson River School which provides a bridge from our theme of Advancing Women last year to our current interrogation of the natural, built and social environments.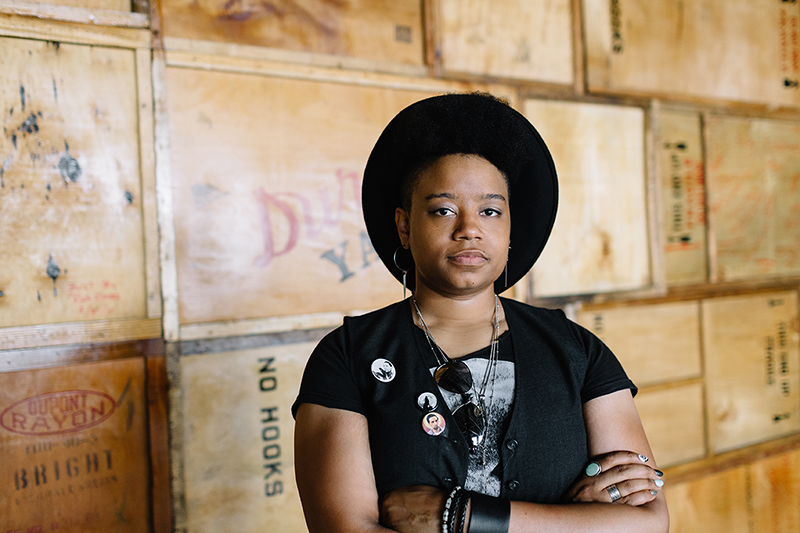 We've been working hard to balance virtual programming with a welcoming and safe in-person experience. One new feature for in-person visitors is the introduction of the Annual Theme Gallery – this is where we'll display collection favorites and new acquisitions that especially highlight the annual theme. You'll find this gallery on the third floor, I hope you'll tell us what you think!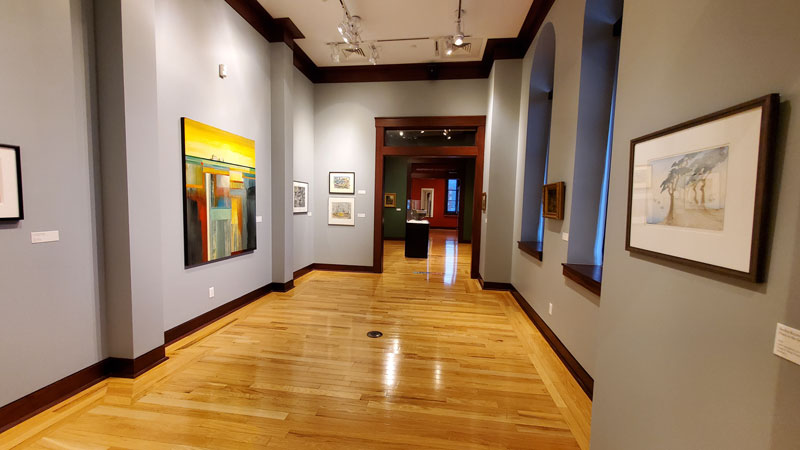 While it's impossible to know what this year has in store for all of us, we hope to see you online at these special virtual programs and here in the Museum to see these truly awesome exhibitions.
---
2021 Exhibitions
AIDS' Dark Terrain: Woodblock Prints of Robin Tichane
January 9, 2021 – January 2022
Rockwell Favorites: The Social Landscape of the American Experience
January 22 – May 31, 2021
Blistering Vision: Charles E. Burchfield's Sublime American Landscapes
January 29 – May 9, 2021
ANTIGRAVITY: a circle, a line, an arc by Elaine K. Ng
July 1, 2020 – February 2022
FLX KODACHROME: National Geographic Photographer Nathan Benn
Summer 2021
From The Shadows: The Photography of Chris Walters
Summer 2021
Elaine K. Ng Spotlight Exhibition
Fall 2021
2021 Environments Examined Lecture Series
Thursday, January 28
Women Painting Landscape: Eliza Greatorex, Julia Beers & Their Circle
Prof. Katherine Manthorne, Graduate Center, City University of New York
Thursday, February 25
Reclaiming Space in the Built Environment
Julia Weatherspoon, Architectural Designer, Assoc. AIA, NOMA, LEED AP BD+C at Smithgroup
Thursday, March 25
Revolt
 Virgil Ortiz, Cochiti Pueblo Artist
Thursday, April 29
Forces of Nature: A Conversation with Nora Atkinson and Emily Zilber 
Nora Atkinson, Fleur and Charles Bresler Curator-in-Charge of the Renwick Gallery of the Smithsonian American Art Museum
Emily Zilber, Guest Curator, Director of Curatorial Affairs and Strategic Partnerships at the Wharton Esherick Museum
May Lecture – To be announced!