Never Forget:  Jim Thorpe, All American
Controversy in professional sports isn't a new concept.   And leading up to the most-watched program of the year, the Super Bowl, it seems fitting to recognize a small but important piece of art work in The Rockwell Museum's collection.  Created by award-winning Native American artist Diego Romero, The Rockwell displays a small memorial of 'the world's greatest athlete,' Jim Thorpe.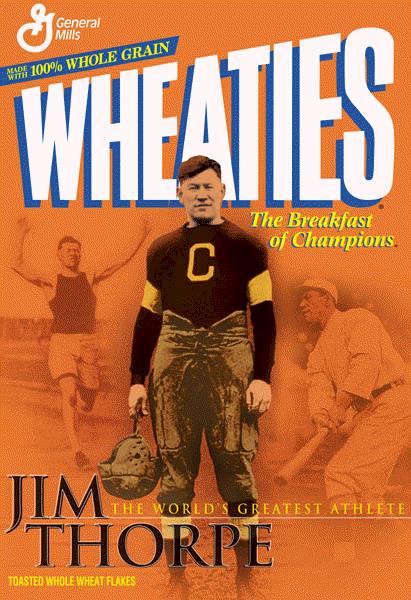 In the 1912 Olympics, hosted by Sweden, Jim Thorpe won gold medals in the pentathlon and decathlon but was stripped of his medals when it was discovered that he had played semiprofessional baseball as a student. 
Romero's work explores gender politics, sexuality and multifaceted identities of Native people, and all the while, relate the contemporary to the ancient.  The Rockwell acquired "Never Forget Jim Thorpe All American" polychrome vessel in 2000 and is on view in third floor permanent collection gallery.
Image Credit: Diego Romero, Never Forget: Jim Thorpe All American, 2000, polychrome and gilt lid, 17 1/4 x 9 1/2 in. Clara S. Peck Fund purchase.