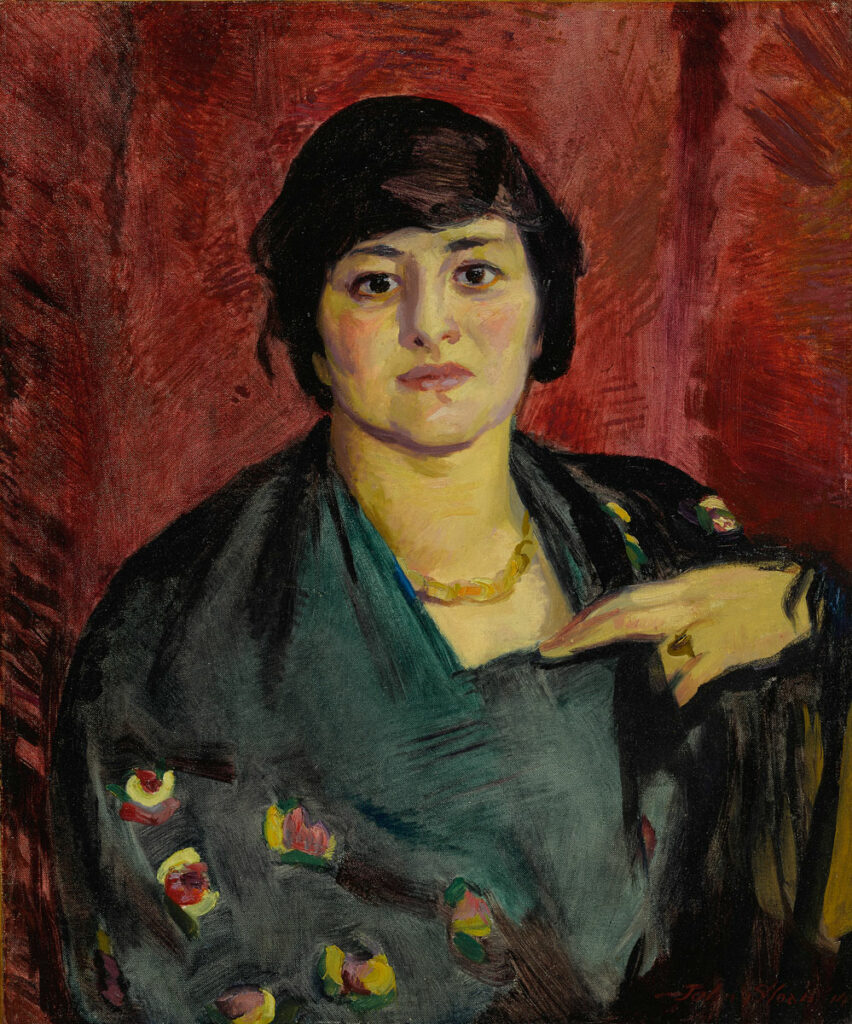 Visitors to The Rockwell will find an exciting new acquisition on view in the newly re-interpreted, extended Modern & Contemporary Gallery on the third floor. The acquisition of this early 20th-century painting, Oh Chichernia (Dark Eyes) by John Sloan, helps fill identified gaps in the permanent collection – mainly that of portraiture featuring women.
Oh Chichernia joins two other John Sloan works that are part of The Rockwell collection, and Gwendolyn, a long-term loan from the Smithsonian American Art Museum.
"Beauty is not the only thing that inspires the real artist. Some people are so ugly that they are interesting."
– John Sloan
While the model of Oh Chichernia is by no means ugly, John French Sloan was a social realist who was affiliated with the Ashcan movement, a loosely affiliated group of artists inspired by images of everyday life. He is best known as an observer of human nature and a chronicler of New York City in the early 20th century.
Sloan began his career as a newspaper illustrator in Philadelphia, alongside fellow Ashcan artists George Luks, William Glackens and Everett Shinn. Under the guidance of Robert Henri, the artists of the Ashcan School consciously distanced themselves from the American academic tradition — Henri's mantra "art for life's sake" became their rallying cry. Artists associated with the Ashcan movement introduced unprecedented and gritty subject matter that was observed from everyday life, using their art to offer social commentaries and critiques.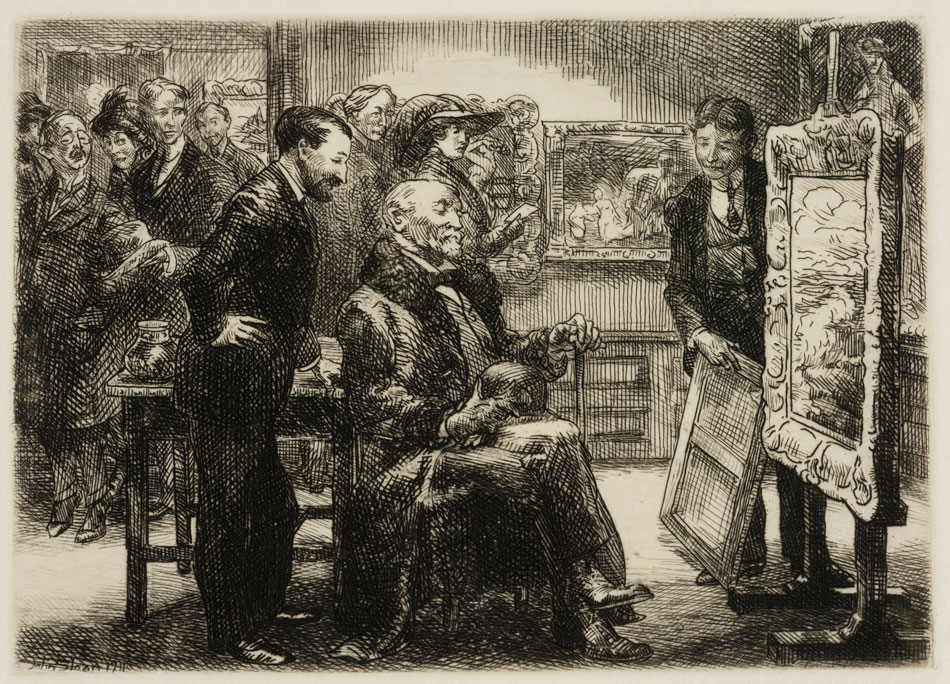 In 1908, Sloan exhibited with The Group of Eight in their landmark show at Macbeth Galleries. The seven oil paintings he submitted were figural works and street scenes of New York City. That exhibition helped pave the way for the groundbreaking Armory Show that would introduce European Modernism to American audiences five years later.
In the summer of 1914, Sloan left New York City to sketch and paint in Gloucester, MA. It was common for those with financial means to escape the heat of the city during the hot summer months, and Gloucester was a popular location. Sloan's subject matter typically consisted of city scenes, portraits, nudes and figural studies, although while in Gloucester he exclusively painted the landscape. It was there that Sloan sought to experiment with and apply the techniques of European Modernism he had observed at the Armory Show. His palette became brighter, his brushwork more experimental, and his productivity exploded. The summer retreats in Gloucester occurred from 1914 through 1918 and left a lasting impact on Sloan's work.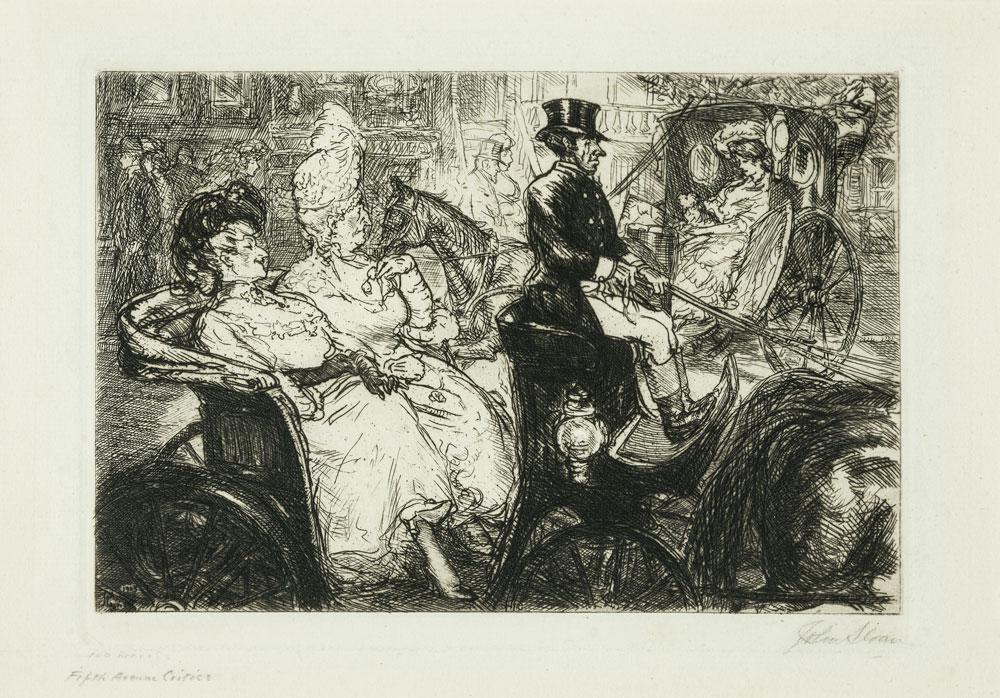 Oh Chichernia was created around the time of Sloan's first summer retreat to Gloucester. Because it bears the date "14" in the lower right corner, the painting was either created between January and June or between October and November in Sloan's New York City studio.
The title of the painting was inspired by the chorus of a Russian cabaret song popular at the time. The original Russian phrase Otchi tchornya, meaning "dark eyes," was corrupted to Oh Chichernia. The woman depicted in this painting was known as Miss La Rue, a professional artist model who had posed for Sloan previously. Miss La Rue also appears in Sloan's paintings The Blue Kimono (1913) and Radiant Girl (1914), as well as several etchings dating from 1913.
Oh Chichernia enhances The Rockwell's holdings of early modernist paintings, female portraiture, depictions of gender identity and social realism and we are thrilled to have it on view for Rockwell visitors!