In 2023, we celebrate HEROES, and the courage of people moved by conviction, truth and love to improve communities, society and our world.
Some heroes brandish pencils, brushes or musical instruments as tools. Others enact change through ideas and collaboration. Many of the stories we rally around today are legacies that were never intended as heroic actions. As our world changes, these indelible fingerprints resonate in different ways. The effect of heroes is subtle and monumental, local and global and lingers long after they are gone. As you experience our exhibitions and programming this year, consider–where do you hope your fingerprints will be seen? 
Today, Executive Director Brian Lee Whisenhunt tells us more about the theme and what visitors and members can expect in the year to come.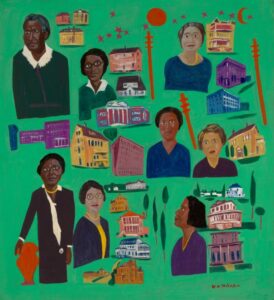 How did this year's theme–Heroes–come to fruition? 
Each year, The Rockwell team finds inspiration from different places—it could an exhibition we visit at another museum, an anniversary or event in our community or a new acquisition for the permanent collection. In 2023, we will host the exhibition Fighters for Freedom: William H. Johnson Picturing Justice, which is curated from a series of rich paintings Johnson started in the 1940s celebrating the accomplishments of social justice heroes–including Harriet Tubman, George Washington Carver, Marian Anderson, and Mahatma Gandh–while also underscoring the racism and prejudice working against them.
It was organized by the Smithsonian American Art Museum with support from Art Bridges. Johnson's paintings capture an array of contributions to our culture and society and inspired us to think about what exactly makes a hero? In many cases, these people did not seek to be lionized or heroized in history books, but simply wanted to make their communities, society and the world a better place for everyone. Fighters for Freedom will be coming to The Rockwell this summer.
The exhibition also inspired us to think about archetypal heroes and what forms they take, such as mothers—but also the different ways we experience mothering, not just from our biological parent, but from many different people and experiences throughout our lives. You can see M(other)hood, a selection of artworks from the permanent collection, on view in our Special Project Gallery (Floor 2) right now.
Our conversations also conversations around who were the heroes of The Rockwell Museum? Of course, Bob and Hertha Rockwell and their collection which established the museum are incredibly important to The Rockwell and our community—and we celebrate them every year on Founders' Day. But several years ago we realized that while Clara Peck was credited with additions to the collection throughout the Museum, we weren't doing a great job of telling her story or what she means to The Rockwell and Corning, NY. Her gift to the Museum included a gift of art, but also a bequest of funds that have been used to expand and diversify our collection for decades. And we wanted to celebrate and honor that gift. In the fall we'll host an exhibition drawn from the collection that shows not only what she gave to the Museum, but how we've been able to grow that gift into the ever-diversifying collection you see at The Rockwell today.  
Why is the topic of Heroes important to the Museum–why now?
Our society is currently challenged by so many issues, from climate change to gun violence to the erosion of our civil rights. It can be incredibly overwhelming to read the news or scroll your feed. I think we all feel that. But there are people—just regular people—in communities all over our country and the world who are working to make a difference. We probably won't see the impact of their work or know their names, but what they're doing is changing the lives of others in a positive way.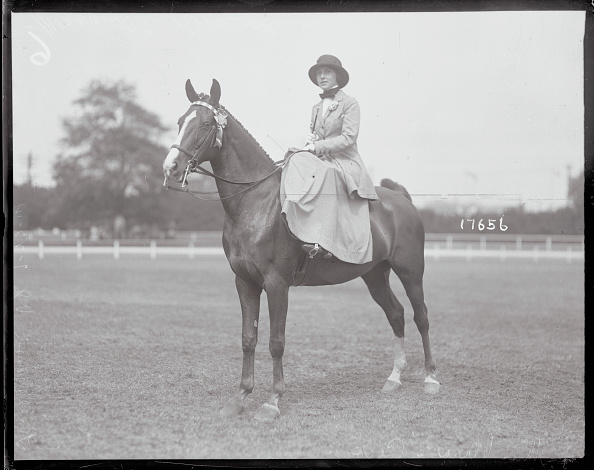 We want to inspire our community and visitors with this investigation of heroes and let them know they can change the world. Perhaps it will only be a small shift, but the resonance could be felt for generations. We won't know. We want to remind people there is something they can do in the face of the challenges we're all experiencing. We are not powerless.  
What can visitors expect to experience this year? 
Rockwell visitors will be able to investigate heroes from a variety of perspectives. Some of them will be fun and approachable, others will be challenging and require some processing. But, I hope everyone will come to The Rockwell Museum with openness and a willingness to be inspired and think about what they can do to enact change for their circle of friends, village, town, county or country. I hope we can all be inspired and do what we can. As Arthur Ashe said, "Start where you are. Use what you have. Do what you can."  
What are you feeling most excited for?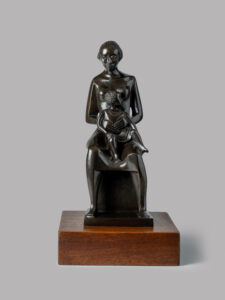 We have so much planned for this year—I'm thrilled we're bringing so many different ideas and approaches to heroes to Corning, NY. We realigned some of our programming, so our Family Days are now a quarterly opportunity for children to visit with an adult caregiver for creative exploration of ideas and art—and the first one on February 18 is devoted to heroes—comic book superheroes specifically! Our lecture series is going to be particularly inspired and we're thrilled to welcome back our former curator, Kirsty Buchanan, now executive director of 171 Cedar Arts Center, to talk about the work of Elizabeth Catlett who is truly a hero to so many artists and people.
Of course, we have our gallery concerts kicking off and everyone is already looking forward to summer weather and the longtime Corning tradition of Music on the Terrace, part of our TRL! (The Rockwell Live!) music programming. We'll also be announcing our Blockbuster Speaker in the coming weeks and the story they'll be bringing to the community is something people will be talking about for a long time. We're collaborating with the National Women's Hall of Fame in Seneca Falls this year which is a fun new twist on this program.