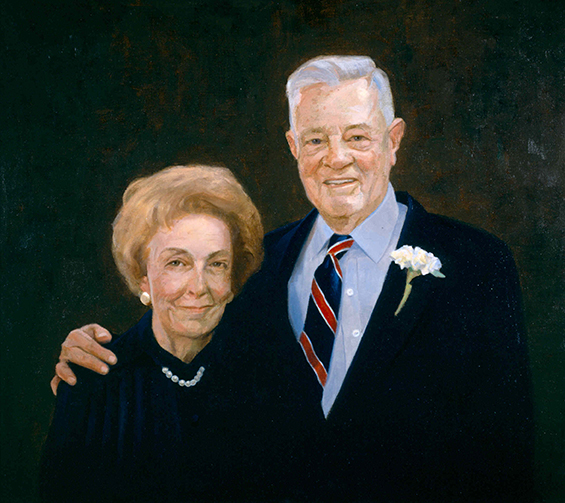 About The Rockwell Museum, A Smithsonian Affiliate
The Rockwell Museum adheres to standards and best practices as outlined by the American Alliance of Museums and other professional associations, including the Smithsonian Affiliations program, and the Association of  Art Museum Curators.
The Rockwell Museum illuminates the American experience through its expansive collection of American art. It is a space full of creative works that shine a light on stories old and new, telling the nation's multifaceted story one work of art at a time. This inclusive perspective allows us to reach art lovers of all ages, with an aim to provide a transformative visit that inspires our guests and incorporates their individual story into the museum experience.
The primary Museum is located in Corning's historic City Hall (111 Cedar Street); the campus includes KIDS ROCKWELL Art Lab (36 E. Market Street), an interactive program and art-making space for families and youth.
The Rockwell is an institution built on community support, from our initial gift collection from Bob and Hertha Rockwell to the generations of patrons, such as Clara S. Peck, who have followed since. Because of their backing, we have continued to grow our collection to create a destination that is continuously evolving.
The Rockwell Museum's permanent collection of American art comprises approximately 2,200 items that fall within the broad categories of Native American objects of material culture, American Paintings, Drawings, and Works on Paper (circa 1840-1940), Illustration, Cowboy Artists, Modern and Contemporary Art (post WWII – present day), Sculpture, and Photography.
In alignment with industry best practices, all aspects of The Rockwell's operations are integrated and focused on meeting our mission statement. Our board of trustees and staff think and act strategically to acquire, develop, and allocate resources to advance the mission of The Rockwell. We engage in on-going and reflective institutional planning that includes the involvement of our audience and community. We establish measures of success and utilize them to evaluate and adjust our activities.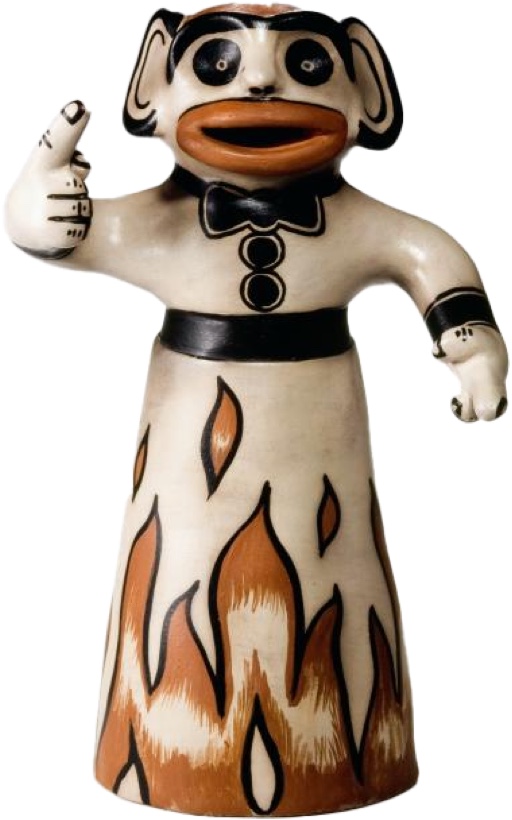 Mission, Vision & Values
Mission
Through compelling exhibitions and imaginative programs, The Rockwell Museum provokes curiosity, engagement and reflection about art and the American experience.
Vision
The Rockwell Museum embraces an evolving understanding of the history and evolution of America through art – to show how the multifaceted nature of experience can be a source for dialogue and conversation, a force for cultural acceptance and a tool for mutual understanding.
Organizational Values
As a twenty-first century museum, The Rockwell Museum adheres to the norms of good governance including transparency, ethical stewardship, professionalism, and accountability to our community and stakeholders. The values that express our beliefs and guide our work are…
People. The Rockwell centers the individual in its experiences, exhibitions, programming, meetings, and engagements as our visitors, team members, volunteers, board and community are essential to everything we do.
Progress. The Rockwell employs its resources, position and programming as a force for good to improve mutual understanding, heighten empathy in our society, encourage a supportive environment and nurture connections between people.
Collaboration. The Rockwell embraces intentional and holistic collaborations and partnerships that strengthen the work of the Museum, enhance experiences and expand the possibilities of a museum focused on social impact.
Experimentation. The Rockwell believes in the power of experimentation, its successes and failures, to further the vision of the organization and deepen the connection to its programs, exhibitions, events and interpretation.
Zest. The Rockwell appreciates playful and unexpected approaches to language, design, interpretation, communications and organization which refresh, revitalize and enrich the museum experience.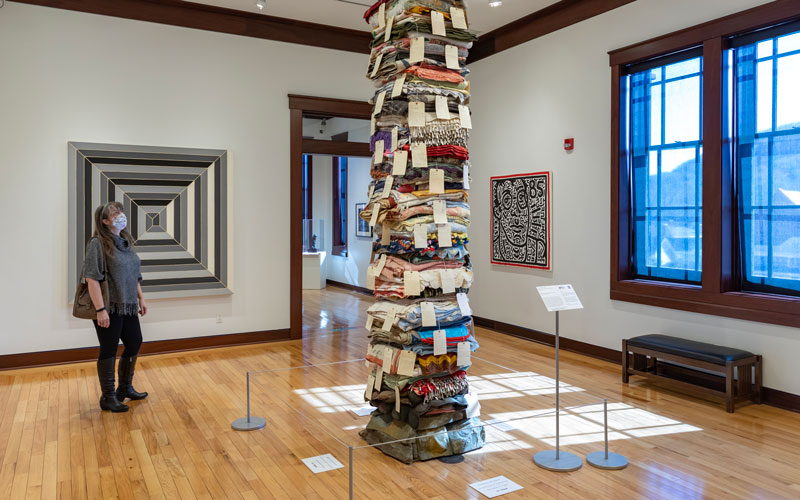 The Rockwell At-a-Glance
Collections and Space
2200 objects in permanent collection
850 study collection objects and specimens
37,000 total interior square footage of facility
20,000 square feet of exterior space
9,000 square feet of exhibition space
8,000 square feet of offsite collection storage
14 public murals in and around downtown Corning as part of The Rockwell's Alley Art Project
Associations and Alliances
Our People
18 full time, 2 part-time staff members
18-member Board of Trustees
24 Volunteers/Docents